UK churches are still largely segregated according to race and language, says interpretation expert Jonathan Downie. Here's some lessons we all need to learn if we want to change that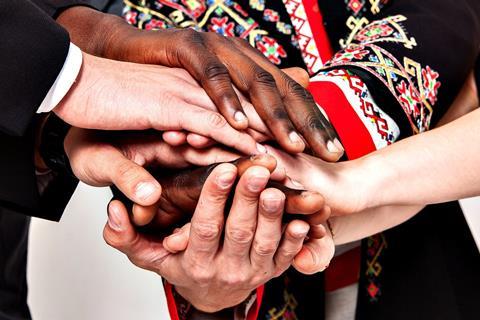 Despite the growing multiculturalism – and by default, therefore - multilingualism of our country, missions experts such as Harvey Kwiyani have repeatedly identified that UK churches still tend to be segregated according to race and language. Efforts to reverse this trend often prove costly or frustrating. Could research on spoken and sign language interpreting and insights from studies of multiracial churches offer some insights? Here's some important pointers for churches who want to reach the diverse communities around them.
1. DON'T view cross-cultural outreach as an add-on or program
One of the most consistent results from research on interpreting in church is that it simply doesn't work as just another church program.
In 2010, linguist Cécile Vigouroux produced a study on a church in South Africa where the congregation spoke both French and Lingala, two of the languages of the Democratic Republic of Congo. Since the congregation now lived in South Africa and wanted to fit in there, the church interpreted all of their sermons into English. However, the interpreters would get so involved in the sermons and the preachers would get so used to addressing them as the first audience that the sermon made no sense at all if you didn't also speak French or Lingala. As a result, there were no English speakers in the church apart from Vigouroux.
For cross-cultural outreach or ministry to have any effect, it has to be well thought out and relevant to the people you are trying to reach. It is vital to make contact with those who are already working in that community to discover what the real needs are. The humility of asking questions at the start of the process increases the chances that your hard work will bear fruit.
2. DO expect cross-cultural ministry to change your church
Cross-cultural ministry revolutionises churches. Alev Balci Tison's doctoral dissertation looked at interpreting in an evangelical church in Izmir, Turkey, planted by American missionaries. As the services moved from being held in English, to English interpreted into Turkish, to Turkish interpreted into English, the church changed with it. It took on its own identity as a Turkish church and moved towards independence from its founders.
Excellent interpreting doesn't just allow people to understand what is said; it creates space for people to understand each other and to shape the organisation in which they work.
3. DON'T expect to keep your theology intact
In his book Building an International Church, Pastor Mario Wahnschaffe discusses the challenges and triumphs of leading a medium-sized church in Germany with a congregation from over 50 different countries.
One particular conflict occurred over whether it was acceptable for a church member to offer acupuncture sessions. The conflict was resolved by the pastor listening to the concerns of the German, Chinese and Korean believers, who explained the history of the practice and its meaning for them. He then fostered an agreement based on the principles Paul discusses in Romans 14 and 1 Corinthians 8. Dealing with conflict between people and within our own theological thinking is often a sign of real growth.
4. DO expect to share your seat at the table
Sociologist Korie Little Edwards has argued that many multiracial churches in the US don't live up to their talk. They end up indirectly encouraging those of other races to adopt the patterns of the predominantly white church culture. This suggests that church can become a place where people are squeezed into a pre-existing mould, rather than being empowered to be who God called them to be.
Research on church interpreting shows how to combat this trend. My own research, on a church group holding an international conference in England and a church in Germany, showed that when interpreting and being a multicultural church becomes an immovable part of the church's identity, it not only changes interpreting but how the church is led.
In the best churches, interpreting is viewed as a close partnership between the interpreters and preachers, mirroring the church's diverse leadership team and within a context that listens to those of different backgrounds. This contrasts sharply with churches where cross-cultural ministry is treated as a specific program and interpreting as just another activity.
5. DO treat interpreters and all those involved in cross-cultural ministry as ministry partners
Research regularly highlights the pressure under which church interpreters work. They must balance their commitment to accurately translating the speaker's words while also taking into account the needs of the congregation. They have to continue interpreting while being emotionally touched by powerful sermons. They stand on the cusp of what God is doing to build churches that look like the one John talks about in Revelation 7:9. So does anyone working in cross-cultural ministry.
Churches need to understand that interpreters are preachers too and that ministers in cross-cultural settings need potentially even greater spiritual and emotional support than those working in a single culture settings.
As we push through differences in language, race and culture, we should expect to face attack, heartache, disappointment and frustration. But if churches want to reach the multicultural world around them, they will need to build communities where working across cultures is viewed as a basic part of their identity. The cost may be high but the reward is great.

Dr Jonathan Downie MSc BA(Hons) AITI is the owner of Integrity Languages, which provides conference and business interpreting services.
View full Profile