New Zealand born Barry Kissell played a key role in the UK's charismatic movement for over 40 years, bringing prophetic challenge and encouraging a new generation of leaders. Greg Downes remembers him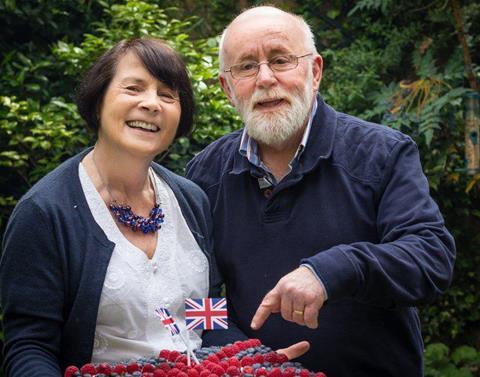 The inimitable Barry Kissell has gone to be with the Lord aged 84 after a lifetime of distinguished service to the Gospel of the Kingdom of God.
Barry left his native New Zealand in 1959 to travel the world on a gap year. He got stuck in England and never went back!
He met his beloved Mary and decided to train for ordained ministry, became an Anglican minister and adopted England as his home, going on to hold various parish positions at St Andrew's Chorleywood and more recently St Mary's Marylebone.
An early pioneer in the charismatic movement, he played a key role in the birth of the New Wine movement and authored six books on the theme of renewal, becoming a frequent speaker at conferences and festivals in the UK and overseas.
Here are three things that I learned from this kind, gregarious and eccentric man of God:
1. Effective ministry is not determined by position but kingdom effectivity
One of the notable things about Barry was that he was not ambitious and didn't see the Anglican ministry in career terms, as so many do.
Like John Wesley before him he was an ordained priest in the Church of England but never served as a vicar of a church. This is because he knew himself well and knew that his gifts were best used in an associate capacity on a church staff team, which would release him more fully to fulfil the strategic call on his life.
2. One of the best things you can do with your time is invest in leaders and emerging leaders
One of the calls on his life was to raise up leaders particularly the emerging generation of younger leaders. It was in this capacity that I first encountered Barry when he invited me along with a number of other young leaders to leadership gatherings in his house. Barry was a father to many and the leitmotif of these gatherings was encouragement. Along with worship and the word there was an emphasis on prayer ministry in which Barry personally prayed for everyone there and often encouraged them with a personal, specific and accurate prophetic word.
Barry loved people and seemed to have endless time for them. We were all blessed by the kindness, warmth and hospitality that he and Mary gave so freely.
3. The gifts of the Holy Spirit are for today and the church badly needs the apostolic, evangelistic and prophetic
As someone who didn't fit the classic pastor-teacher mould, Barry was something of a maverick within the Church of England. He authored The Prophets Notebook in 2002 and prophetic ministry was perhaps his principal gifting and calling.
He challenged the domination of the pastor-teacher gift mix in the church and the neglect of those who are called to more apostolic, evangelistic and prophetic ministries.
For years Barry pioneered 'faith sharing teams' that went out from St Andrews Chorleywood teaching about the gifts of the Holy Spirit and modelling good ministerial praxis. The Lord used these teams to bring many moribund churches to life, including the church where I served my curacy. Holy Trinity Hazlemere in High Wycombe is today a New Wine church and still ministering in the power of the Spirit over 30 years after the team visited.
Barry loved people and seemed to have endless time for them
I will miss this outstanding minister of the gospel and his benign avuncular eccentricity. There was a season when he would whistle over people as he prayed for them. When asked what the significance of this was, he would reply, "I'm whistling up the new generation".
There is an oft quoted maxim when someone dies, but in Barry Kissell's case it's definitely true: we will not see his like again.
Because of Christ, Barry will rest in peace and rise in glory.

Greg Downes is an international evangelist and director of Kingfisher Ministries. He is the former Dean of the Wesley Centre at Wycliffe Hall, Oxford University
View full Profile