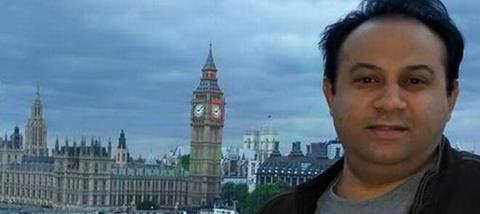 When it comes to the persecution of Christians, the UK Government are full of warm words. The Prime Minister's Easter message talked about how she would be "giving thanks in Church" but also remembering that "for many Christians around the world, such simple acts of faith can bring huge danger".
"We must stand up for the right of everyone, no matter what their religion, to practice their faith in peace", she implored.
The Foreign Secretary, Jeremy Hunt, has gone even further. As well as commissioning a new report on religious persecution, he recently wrote 40 letters to church groups and leaders under attack around the world, pledging his support for persecuted groups. In one of them he said "As a man of faith, free to practice in line with my conscience, I am appalled at the plight of the 245 million Christians worldwide currently facing persecution as a result of their belief. I want you to know that the UK stands in solidarity with persecuted Christians around the world".
But this standing in solidarity doesn't seem to extend to offering asylum to Christians who have fled to the UK in fear of their lives, as shown by a number of controversial recent cases. In March the story of an Iranian Christian convert being refused asylum went viral. The Home Office official in charge of deciding the claim had decided to refute the idea that Christianity was a 'peaceful religion' by quoting Bible verses from Leviticus and the book of Revelation, leading to a public rebuke from the Church of England which received worldwide press attention.
Then there was the case of Asia Bibi, the Pakistani Christian woman sentenced to death in Pakistan in 2010 for blasphemy and kept in solitary confinement for eight years before her conviction was quashed due to 'inconsistent evidence'. With an enormous public campaign against her in Pakistan, many in the UK were calling on the Government to offer her asylum. But it seems that the Prime Minister personally intervened to veto such a suggestion, and Asia has instead ended up being offered safety in Canada where she has finally been reunited with her family.
Now this hypocrisy has struck closer to home. Azeem Wazir (pictured, above) had to flee Pakistan in 2015 because he was publicly involved in campaigning against the Blasphemy law and in support of Asia Bibi. He had a Fatwa issued against him, and was forced to leave his wife and family behind to seek safety in the UK. Since coming to Bristol he has been an active member of the church and local community, winning many friends. But last week he was detained without warning and taken to Colnbrook Detention Centre. He is currently facing the possibility of being deported on Friday, despite the obvious danger he will be in on his return. Astonishingly, current Home Office guidance claims that "Christians are not at real risk of persecution" in Pakistan, despite the Asia Bibi case and despite numerous church bombings, riots and looting.
The UK cannot claim to care about the persecution of Christians around the world whilst routinely deporting them to places where they face imminent and serious danger. The Home Office need to urgently halt the deportation of Azeem and review his case. Then they need to undertake a systematic review of their country guidance around the persecution of Christians, bringing it in line with the reality revealed by the Bishop of Truro's ongoing work which paints a terrifying picture of the danger facing believers worldwide.
Only then will Easter messages and friendly letters come to mean more than the paper they are written on.
Darren Smith is a freelance journalist
Click here to sign a petition against the deportation of Azeem Wazir
Get more articles covering news, culture, faith and apologetics in every print issue of Premier Christianity magazine. Subscribe now