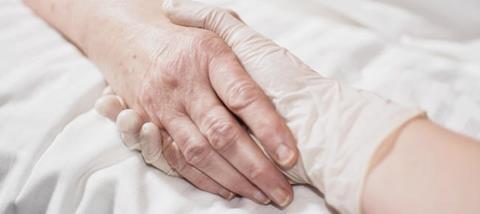 Last week in response to an urgent question, the embattled secretary of state for health, Matt Hancock, told Parliament that anyone travelling abroad to end their own lives during the pandemic would not be subject to restrictions.
The worrying announcement exposed both how those campaigning for the legalisation of assisted suicide and euthanasia will exploit every opportunity, including the global Covid-19 pandemic, to push their narrow and dangerous agenda, as well as the muddled thinking of the Health Department on this issue.
Let's be clear, to change the Suicide Act and homicide legislation would require removing universal protections based solely on someone's health or disability. This would send out a dog whistle message that the lives of the terminally ill and disabled are less worthy of protection than others. The Government is likely to face fierce opposition if it does this, but the recent announcement is a concern and could lead to further pressure for legislative change.
In the small number of places around the world that have embraced assisted suicide and euthanasia – Oregon, for example – nearly six in ten of those who kill themselves under the legislation cite fear of being a burden to their families and care providers as a reason for 'choosing' to end their lives.
Should being 'a burden' ever be a justification for this type of extreme action? What would this say about any society that claims to be compassionate and caring?
Almost identical statistics can be found for Washington State, and in Canada there's a similar story. In 2016 a law was introduced to allow terminally ill people to request assisted suicide and euthanasia, but just three years later, the Quebec Superior Court struck down the requirement that a person must be terminally ill before they qualify for euthanasia.
This followed the case of a healthy 61-year-old man, who was euthanised in the province of British Columbia. Alan Nichols, a former school caretaker, was not terminally ill, but had struggled with depression for decades. His life was ended by lethal injection in July 2019.
In the Netherlands and Belgium, laws for terminally ill mentally competent adults have been extended to people with psychiatric conditions, disabled people and even children. Most recently we saw the acquittal of a medic who euthanised her patient, a 74-year-old woman suffering from dementia, despite the lady saying she did not want to die on no less than three separate occasions.
And there is another problem, too. In two studies of both the Oregon and Netherlands context, they have concluded that legalising euthanasia has normalised suicide. In both places, suicide rates are statistically higher than in their neighbouring countries.
Indeed, one report on Oregon found suicide might have increased by as much as 10 per cent. Given the epidemic of suicides in the UK, over 6,000 per annum, we must reject any measure that might see this number increase. All of these cases and facts have been widely reported on and should be well known to the Department of Health.
Finally, turning to the specific case which featured in the media and prompted Matt Hancock's statement: palliative care experts who have reviewed the media reports have been horrified at the basic errors or false claims.
The reports paint a dystopian view of palliative care and death in the UK, which is simply not the experience of the hundreds of thousands of people who require this support.
I am not saying there are no problems at all, there are. We know from surveys carried out for Marie Curie that there remain significant gaps in our palliative care provision. Its 2015 report estimated that 92,000 people a year in England, 6,100 a year in Wales, 3,000 people a year in Northern Ireland and 10,600 Scots would benefit from palliative care, but do not currently receive it. Given the current pressures on our NHS, it is unlikely that this will improve any time soon.
So, I do agree that we urgently need a debate about palliative care in our country – about how we fund high quality social and palliative care that caters for patients' physical and psychological needs and which supports their families. We need to talk about care not killing, and this is why suicide tourism is not the answer.
Alistair Thompson is a spokesperson for Care Not Killing
Premier Christianity is committed to publishing a variety of opinion pieces from across the UK Church. The views expressed here do not necessarily represent those of the publisher