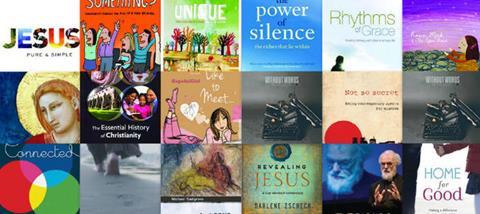 TO THE WATER
Daughters Of Davis // Resound Media
This debut album from Daughters Of Davis features some startlingly strong vocals, coupled with bluesy-folksy instrumentals ? imagine Florence being taken away from her Machine and singing with a chilled-out Mumford & Sons. It does a good job of ticking numerous modern boxes, though its interest level is limited.
Lyrically, it manages to avoid standard Christian clichés, but does so without saying anything that grabs your attention. It's allvery well-intentioned but a little bit safe. The songs 'Lucky One' and 'Words' offer the most interest, but even these are hamstrung by the music. To put it bluntly, by the time you have listened to a couple of tracks on this album, you know exactly how the rest of it is going to sound. At no point was I surprised by anything I heard. It's perfectly pleasant, but unfortunately that's all, which is a little frustrating given the musical talent that is on show. If you're looking for some background music it's ideal; if you're looking to be moved, challenged or excited you may need to look elsewhere. JC
ALL THE PEOPLE SAID AMEN
Matt Maher // Essential Records
Matt Maher has a distinctive voice and is one of the very few Roman Catholic contemporary worship leaders around. He writes slightly old-fashioned-sounding songs with a strong tune, words that rhyme and catchy hooks, but he's often underrated. From is writing style it sounds as if he's more likely to listen to Bruce Springsteen than be unduly influenced by the current Christian music scene, which has artists copying one another's riffs, melodic limitations and vocal styles.
There are a number of live tracks on the album which work well, and he's also collaborated with other writers. On the tracks he wrote alone he is clearly at his most comfortable. Some of the 13 songs are re-recordings; there's a slower, live version of his classic 'Hold Us Together', which serves to emphasise the strength of that song, as well as an excellent recording of 'Your Grace is Enough'. It is a most enjoyable album, free from the tropes of so many current songwriters, with some great melodies and strong, biblical lyrics. JP
3 TRACKS TO GET YOU OUT OF BED
ALWAYS WILL - HILLSONG LIVE
(Glorious Ruins)
This will have you dancing before your head leaves the pillow. A rhythmic riff and Hillsong's signature 'woahs' create a trackbursting with energy.
LADY PERCY - KING CHARLES
(LoveBlood)
This tune can't help but put you in a good mood. With bright steel drums and catchy melody, it's a perfect remedy for the mid-week blues.
WONDER - EMELI SAND & Atilde;‰ (FT. NAUGHTY BOY)
(Our Version of Events)
A musical pep talk from the voice of the 2012 Olympics ? this song makes you feel like you could run a marathon (maybe).
REVIEWERS:
JAMIE CUTTERIDGE - Youthwork journalist
JOHN PANTRY - head of music at Premier Radio