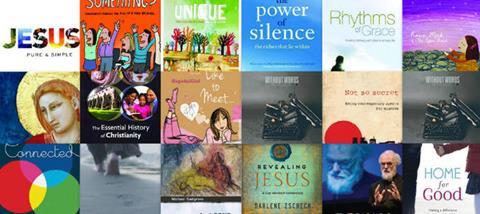 THE DIGITAL AGE
Evening: Morning
Fairtrade Services
Four former members of the very successful David Crowder Band have re-formed into an exciting new outfit called The Digital Age. Mike Dodson, Mark Waldrop, Jack Parker and Jeremy B-Wack Bush have put together an album that at one moment sounds like Rend Collective (on very strong coffee) and at others Frankie Goes To Hollywood, but with a stronger sense of melody.
It's a very commercial sound, with tight harmonies, at times thunderous drum beats and copious use of guitars and electronic echo which doesn't sound at all contrived. The band power their way through songs such as 'At Your Name We Shout', but are more measured on the single 'Captured'. Haunting, almost whale-song sounds dominate the song 'Overcome'
Their excellent site (thedigitalagemusic.com) has a number of interactive sections, including one inviting fans to upload videos of themselves singing the chorus of 'Captured' and eventually becoming part of the final video. A fresh and creative first album, with glimpses that they could grow stronger on future albums. JP
CASTING CROWNS
Thrive
Reunion Records
Casting Crowns are back with their eighth studio album. Following last year's Acoustic Sessions, Thrive contains 12 brand new tracks, each replete with the band's signature style. From the opening track you'd be forgiven for thinking you were listening to Mumford and Sons, with banjos and folk harmonies the order of the day. Oddly, this is the only track with such influences, with the remaining songs following the rock ballad sound for which they are known.
As the title suggests, the heart of the album is about thriving rather than merely surviving in our walk with God. All the songs point to this theme admirably, both challenging and encouraging the listener. Lead track, 'All You've Ever Wanted' is a catchy tune, which admits to a stumbling faith before voicing a desire to return to God. Another standout track is the beautiful, strings-laden 'Broken Together', a song about the frailty of marriage and the need for God's healing within it.
It's a richly theological album, well-produced and catchy ? ideal for those wanting to dig deeper in their relationship with God. RG
SUNSHINE SONGS
Just the ticket to put the spring in your step
BREAK OPEN THE SKY
TOBYMAC & ISRAEL HOUGHTON
A song that screams sunshine thanks to optimistic lyrics ('Won't you turn off gravity so we can fly?') and a reggae-inspired tune. I choose to ignore the fact that turning off gravity would be a health and safety nightmare.
BEAUTIFUL DAY
U2
One of Bono et al's most uplifting songs. It even survived being used as the theme to ITV's short-lived Premiership highlightsshow, which is more than can be said for Des Lynam.
WALKING ON SUNSHINE
KATRINA AND THE WAVES
It's probably too much to ask that this time of year produce high temperatures as well as longer days, but at least this song willhelp us pretend it's hot.