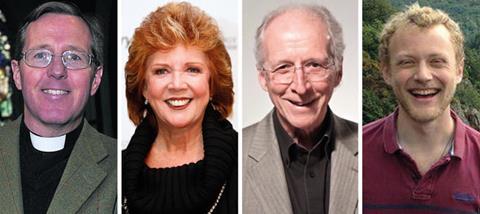 GOSPEL IN FULL
Canon Gerald Osborne has memorised the entirety of Mark's Gospel. The two-hour dramatic retelling of the story, which has been described as 'completely captivating' and 'wonderfully moving' will next be performed at Bath Abbey.
WORSHIPPING THROUGH SURGERY
Reuben Hill, 22, has undergone a revolutionary operation to remove a brain tumour, during part of which he was awake and singing Matt Redman's '10,000 Reasons'. Both the operation and Reuben's rendition of the much-loved worship song was broadcast on BBC News.
PIPER NOT A FEMINIST
Reformed pastor John Piper has caused controversy by saying women should not be in jobs where they have to give both 'very personal' and 'directive' instructions towards men. 'Some roles in society will strain godly manhood and womanhood to the breaking point', he said.
CILLA MOURNED BY CLIFF
Cilla Black has died at the age of 72. Sir Cliff Richard sang 'Faithful One' at her funeral and said, 'I have a faith and therefore I don't think anything happens by accident…I know all of our souls will be united together. Cilla – this is just a hiccup in our relationship.'