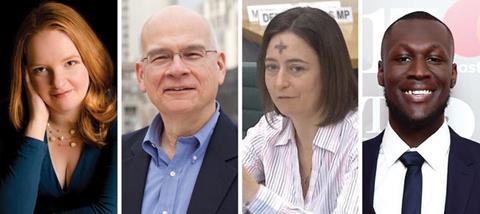 TIM KELLER STEPS DOWN
Tim Keller will step down from leading Redeemer Presbyterian Church in New York City in July. The 66-yearold's departure is part of a longstanding plan to transition Redeemer into three separate churches.
CHRISTIAN RAPPER STORMZ THE CHARTS
Grime artist 'Stormzy' has hit number one in the UK albums chart with debut Gang Signs & Prayer. The album features 'Blinded by your grace' – which includes the lyric: "You came and saved me".
CAROL MONAGHAN'S INAPPROPRIATE ASH
The BBC has been accused of religious illiteracy after it questioned whether it was "appropriate" for Catholic SNP MP Carol Monaghan to attend a meeting with an Ash Wednesday cross on her forehead.
WOMAN JOINS ST PAUL'S CHOIR
For the first time St Paul's Cathedral Choir has chosen a woman to join its ranks. Carris Jones, will become the new Alto Vicar Choral in September.