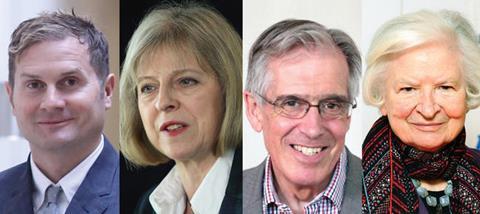 ROB BELL TV SHOW LAUNCHES
The Rob Bell Show will air on the Oprah Winfrey Network from 21st December. The former megachurch pastor and influential author says the TV show will tackle 'life's big questions'.
THERESA MAY SPEAKS OF CHRISTIAN FAITH
The daughter of a vicar, home secretary Theresa May is still a practising member of the Anglican Church. 'I think it's right that we don't flaunt these things here in British politics, but it is a part of me,' she says.
PD JAMES DIES
Crime novelist and committed Christian PD James has died aged 94. The House of Lords peer, who penned more than 20 books over a 60-year period, was an Anglican and a lay patron of the Prayer Book Society.
NEW FCG MODERATOR APPOINTED
Rev Dr Hugh Osgood has been elected as moderator of the Free Churches Group (FCG). He said he will 'seek to represent this significant constituency in a way that reflects the rich spiritual heritage and diversity of the member churches'.
Click here to receive your free copy of Premier Christianity magazine.