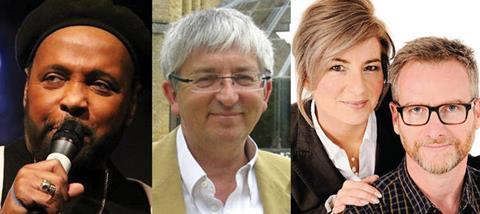 ANDRAÉ CROUCH DIES AGED 72
Gospel musician and pastor Andraé Crouch died in a Los Angeles hospital following a heart attack. The seven-time Grammy-winning composer, producer and singer is best known for his songs 'The Blood Will Never Lose Its Power' and 'Soon and Very Soon'.
NEW NATIONAL DIRECTORS AT VINEYARD
Vineyard Churches UK and Ireland has announced that John and Debby Wright will take over as leaders in September. They will replace John and Eleanor Mumford, who launched the church in 1987 and expanded it to a movement of 116 churches.
VICAR INVESTIGATED OVER 9/11 POST
Stephen Sizer, vicar of Christ Church, Virginia Water, is being investigated by Guildford Diocese after posting a Facebook link to an article entitled '9/11 Israel did it'. Rev Sizer, a vocal critic of Israel's treatment of Palestinians, has since apologised.
£300,000 TARGET FOR SAMARITAN'S PURSE
Samaritan's Purse plans to eliminate water poverty for more than 20,000 people living in 50 communities in Karamoja, Uganda, by raising £300,000 by the end of April 2015. It says 10% of the world's population – 748 million people – currently lack access to clean water.