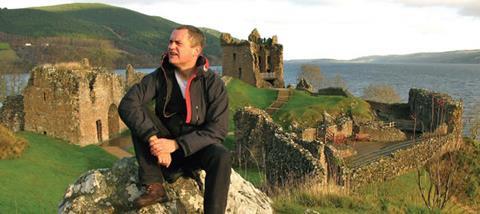 Nick Mayhew Smith spent five summers visiting all corners of England, Scotland and Wales to research his book Britain's Holiest Places.
The new television series will be presented by Welsh poet Ifor ap Glyn and includes interviews with the Archbishop of Westminster, Vincent Nichols, and the Dean of St Albans, Jeffrey John.
Nick, who travelled with the film crew throughout the BBC series told Christianity magazine that Pendle Hill in East Lancashire topped his list of 'holy places'
He said, 'It is one of the founding places of the Quaker movement, a place where George Fox climbed up and received a vision of souls waiting to be gathered in to his new movement.'
Britain's Holiest Places began its six week run on BBC Four on March 7th at 8.30pm.