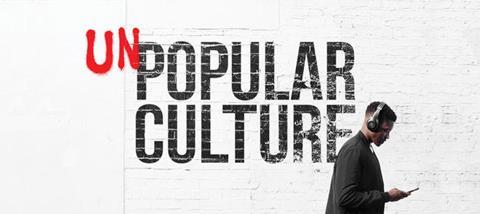 At the start of the year I looked at my calendar and marked 15th June 2017. I anticipated it would be one of the happiest days of my life. It was the day my debut book was due for release. I had spent just over a year pouring my heart into it, writing something that I hope will impact culture.
But that date in June, the day after the horrific Grenfell Tower fire, felt very different to how I imagined.
The sheer volume of tragedy that had taken place in the months leading up to its release made the arrival of the book feel bittersweet. In March an attacker on Westminster Bridge mowed down pedestrians and fatally stabbed an unarmed police officer. In May a suicide bomber unleashed carnage at the Manchester Arena, killing 22 concert-goers. June saw knife-wielding terrorists in the London Bridge attack and then the horror of the Grenfell Tower fire too. Meanwhile, the rise of gang culture has led to a surge in the number of young people involved in knife crime. Fifteen teenagers were stabbed to death in London in April alone.
These are tragedies that have occurred in the UK. You can add many more to the catalogue if you look worldwide. Evil and injustice is rife, and recently it has felt almost overwhelming. So how does someone who grew up like me process all this stuff? Even though it feels like a drop in the ocean, Unpopular Culture (SPCK) was written for such a time as this – to help other young people trying to find their place in a world that is harder to understand than ever before.
Council estate of mind
I grew up in London. My parents came over from Ghana in their early 20s in search of a better quality of life. Soon after my younger brother was born, the council placed us on an east London estate. My parents worked extremely hard to be able to put food on the table, sometimes holding down two jobs at a time.
Working-class parents will know that it can be a challenge to provide for the family financially while tending to the emotional, mental and spiritual needs of their children. I had emotional needs and thoughts that were troubling my mind but I was naturally introverted. Even when I did feel like opening up, the thought of burdening my parents with my issues didn't seem right as they already had so much on their plate.
There were many other immigrant families like mine in the area where we lived, so it meant that I had other peers – first generation Brits – who I could hang around with. We realised that we shared similar feelings of a lack of belonging – caught between the roots of our parents' African culture and the reality of life in the East 16 postcode. It was a confusing time and inevitably led to an inability to process and express our emotions in the right way.
The benchmark for success among my peers was how nice the local drug dealer's car was
This wasn't helped by the status quo that comes with living on a council estate in London.
The benchmark for success among my peers was how nice the local drug dealer's car was. Money, power and respect was what it was all about, but because of the lack of opportunities available to young people in inner-city London, a life of crime was the route most took.
I was too scared to get into anything too serious, but many travelled all the way from stealing sweets from the local off-licence to dealing Class A drugs. Most people are aware from news reports how the remnants of a lifestyle like this can result in serious violence and the senseless loss of life. I saw it up close and personal. There was a real lack of ambition and hope.
I remember when one of our friends from the area was brutally murdered because he verbally disrespected another guy from a nearby postcode. I was a 14-year-old boy who was absolutely devastated about what happened; yet I didn't feel like I could openly mourn. The older guys on the estate had been there, done that and seen it all, so they were desensitised to losing a loved one in an unnecessary killing. Crying and mourning were seen as signs of weakness so everyone just got on with it. At the time it seemed like the normal thing to do, but looking back now I find myself shocked at how we dealt with things. I call it a 'Council Estate of Mind', as we became products of our environment.
Fatherless generation
I consider myself very fortunate to have grown up with my dad. Though my family have faced testing times, he has stuck around through it all and always remained optimistic. Growing up with him as my male role model enabled me to take on some of his characteristics and learn right from wrong. He also instilled how valued I was by my heavenly Father. I believe that his role in my life meant that I was able to be around the young people in my area without fully conforming to their ways. Without my dad I've no doubt that I would have ended up walking down the path of criminal activity and gang culture that many of my friends did.
Most of my friends grew up without fathers or male role models. I'm not saying all the issues of life stem from not having a father figure, but I do think it's vitally important. Jesus himself talked to God as "Abba" – the most intimate way of addressing a father in his time. It speaks of the close relationship that a father has with his child. Like the best example of a loving father, God is really serious about guiding, protecting and relating to us.
We can be quick to condemn gang culture and antisocial behaviour but we rarely choose to dig deep into why these things are happening. Fatherlessness is rife in our communities and it's severely affecting the development of young people, especially boys, from underprivileged backgrounds.
I recently heard an insightful quote: "Before you criticise the younger generation, don't forget who raised them."
Are we really doing enough to ensure that the young people in our lives grow up to understand what God has placed inside of them? Frederick Douglass said: "It's easier to build strong children than to repair broken men." Which is great. But what if there's no one there to build them?
Everybody can help
That's where you come in. It's been said that "somebody can't help everybody but everybody can help somebody". We all individually know young people who need help. They need people who they can trust to rally around them, support them and love them. One of the main reasons why I wrote Unpopular Culture was because of the effects of fatherlessness in our communities. My prayer is for the book to be a surrogate father figure or a big brother for young people.
A few people actually tried to put me off writing it. Apparently teenagers don't read books anymore, but the fact that we've shifted thousands of copies in the first few weeks since publication would suggest otherwise.
I was mad about music as a young man, but I'll admit that I never really liked reading when I was at school. I didn't feel like many books related to me and where I was at. Eventually, I came across a poem by John Agard called Half Caste and a book by Benjamin Zephaniah called Refugee Boy (Bloomsbury). They engaged with the struggle for identity of young people caught between their heritage and the present reality of urban life. As someone who had seen that struggle around me, I found them both inspiring and uplifting. Fast forward 15 years and I've realised that we're all hungry for hope and a true identity, whatever our background. But we need that hope and identity found in Christ repackaged in a way that's relevant to us. Switch on the news channels and you'll see that the world is an unremittingly sad place at the moment. Yet, God is our refuge and our hope and he has uniquely created us all to impact culture.
It's tough to fight today's battles with yesterday's tools but I still believe we can use the never-changing gospel to impact an ever-changing culture. Here are three ways we can help a fatherless generation recognise that they have a heavenly Father who loves them and has a plan for their lives.
Young people don't care what you know until they know that you care
Statistics show that many young people leave church once they're old enough to make their own decisions. In my experience of speaking to young people, the problem with some churches is a blanket of rules and regulations that are applied to everyone without taking time to get to know people. Leaders can be quick to weigh in with opinions on how people should be living their lives, without taking time to listen. Let's show people that we care about them first and foremost, just like our loving Father cares for us.
Words are powerful
I struggled with identity issues in my teenage years and I spent many a season battling who I was. Because of this I began to live my life to impress people rather than stay true to the person God was calling me to be. This resulted in me getting in quite a bit of trouble at school. I never did anything too naughty but I was a disruptive class clown. I'll never forget the day my maths teacher lost his rag with me and told me that I'd "never amount to anything in life". His words were so powerful that I started to believe them. Let's speak words of encouragement to the people around us. The chances are they'll start to believe your words and feel inspired to live them out.
Let's show people that we care about them first just like our loving father cares for us
Share the Father's love
I always knew God existed but I struggled with the way I viewed him. It was easy for me to look at him as a faraway King who was disinterested with my tiny problems because he had bigger things to deal with. He was a storybook character in my head, similar to the Tooth Fairy or Santa Claus. That changed when my church leader sat down and shared the Father's love for me. Our concept of God is the most important thing about us because it determines our relationship with God, with others and with ourselves. In these troubled times, if we can grasp that God is a father to the fatherless who knows what we need before we ask him, we will truly feel protected through all circumstances. "How great is the love the Father has lavished on us, that we should be called children of God!" (1 John 3:1).
Guvna B is a MOBO award-winning grime artist. His new book, Unpopular Culture (SPCK) is out now