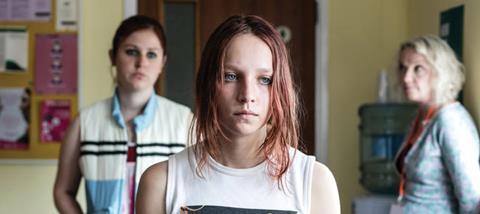 Ella (not her real name) was brought up in what she describes as a normal, middle class, loving family near Rotherham, Yorkshire. A strong Christian faith was instilled in Ella at an early age, leading her to make a commitment to Christ at a Christian holiday camp, age 15. Ella was minding her own business in a local café when an older Pakistani man struck up a conversation with her.
"He asked me out and I thought, 'he's not the Christian guy I imagined I'd want to go on a date with, but I shouldn't be racist'. So I agreed. He was very romantic, giving me presents and buying me clothes."
The man came across as "interesting and friendly". The pair continued to date, with Ella feeling flattered.
"Within a few months the relationship became physical, which I was conflicted about because I didn't believe in sex before marriage. One thing led to another and I found myself in that situation.
Within a few weeks it quickly turned into a horrendous series of very violent rapes, which went on for nearly a year."
Ella was beaten, strangled and suffocated. "This guy had taken over my life completely. The rapes and beatings were so violent there were many times I thought I might die."
After enduring six months of physical and sexual abuse Ella was taken to other towns to be gang raped. But circumstances prevented the men from going through with what they had planned. Looking back, Ella believes that God intervened.
"God spared me, every time. The guys either got too drunk or someone came and interrupted what they were planning. Just through my constantly praying and praising God, it didn't go ahead.
"God has been really faithful to me, and my Christian faith got a lot stronger through it."
Ella went to the police multiple times but was told there was nothing the authorities could do. Many other victims received similar treatment. In 2013, an independent inquiry into child abuse in Rotherham condemned authorities for failing to act. It is estimated that 1,400 children were sexually abused between 1997 and 2013, predominantly by gangs of British-Pakistani men.
No escape
Ella knows that some will wonder, "Why didn't you just run away?"
"I couldn't stop him," she explains. "He had free access to where I lived. I tried to ask him to leave me alone. He threatened to kill my parents, to cut me."
Ella says her parents had no idea what was happening. They were "a little concerned" about the age difference, but kept quiet. Ella wonders if they were reluctant to appear racist as well.
Even now, Ella hasn't revealed the extent of the abuse to her parents. "I've tried to protect them from that. I don't want them to be upset."
While the abuse was happening, Ella believed she was the one in the wrong. "He would repeatedly quote the Qur'an to me and say I was a slag because I didn't have my head or arms covered. This was the justification for everything he was doing – because I was not a good Muslim girl, I deserved everything I got." "
It's also a well-known technique of the enemy to accuse and heap false guilt on people. God doesn't want us to be weighed down…There is a false accuser out there."
God's protection
When Ella was hospitalised, the abuse finally stopped. She fled an unimaginably scary situation, yet her faith survived.
"When you're going through testing times it refines your faith," Ella explains. "The more the heat and the difficulties and troubles you go through, the purer your faith becomes, because it has to.
I believe God protected me from far worse harm
"I really feel that God has answered my prayer. Although what I experienced was really, really bad, God was there to protect me when I really needed it."
Now, 15 years later, she's able to fight for justice as the police are taking her seriously. But she's also managed to forgive the perpetrator for a crime that many would view as unforgiveable.
"Being a victim of crime, it's really easy to be angry and want revenge and want to get your own back on people who've done horrible things to you. It has to be a deliberate choice to forgive – even when you want to hate them and hurt them as much as they've hurt you. Holding those thoughts is only going to harm you and I don't want my heart to be filled with bitterness or hatred."
Ella continues to battle fear. But she's also reminded that God is her refuge and strength. "God is the one we should run to when we're afraid. I believe he protected me from far worse harm than I did experience."
Preventing future crimes
Ella believes Christians must stand up to what she calls "the doctrines that allow these gangs to continue".
"As Christians we need to be brave enough to say 'this is wrong' to other religions. Not many people are talking about this because of fear of the religious implications. We are brought up in the Church to accept other faiths and love people equally. But the groomers are not taught that in their religion. They're taught that we are basically an inferior race to them – especially women with Western backgrounds.
"I'd like to see more education in schools where there's a large Pakistani Muslim population – to counter those messages that 'girls who don't cover their hair are slags, so we can assault them.'
"It isn't a politically correct message, and some would argue only a tiny minority of Muslims hold such extreme views, but Ella is speaking from tragic personal experience. She urges Christians to pray for the victims of abuse – many of whom are now finally seeking justice.
"Please pray for us – and for the police and criminal justice system. It's a bigger problem than you realise. We need the Church to respond. It's everyone's duty to prevent violence against women and children."
"Please pray for Pakistani Muslim boys and young men, that they won't get drawn into grooming gang crime. If we can save one of them, then we could be saving dozens of potential victims as well."
Ella's name has been changed to protect her identity
The above image is taken from Three Girls - a three part BBC drama based on the true stories of victims of grooming and sexual abuse in Rochdale. Ella says the programme was "similar to my experience"