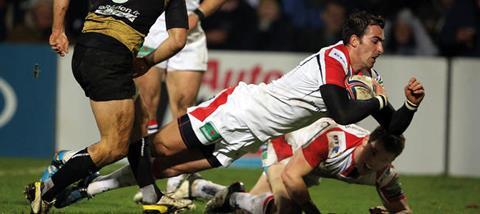 The major sporting event is due to be held in the UK from 18th September to 31st October. The resources, released by Engage 2015, can be found at engagemediahub.com. They include ten three-minute testimonies from high-profile Christian rugby players, including England's Billy Vunipola and South Africa's Ruan Pienaar.
Other material includes a video covering the Christian roots of Rugby Union, and evangelistic presentations featuring Roy Crowne and Rico Tice.
David Chawner, coordinator of Engage 2015, said: 'These versatile resources are there for churches to use without charge. They are ideal for a half-time team talk, half-time during the live screening of one of the Rugby World Cup fixtures, and much more.
'We have a long-term commitment to constantly add new resources over the months and years ahead. And the hub will be developed as a key resource for churches surrounding other future major sporting events.'