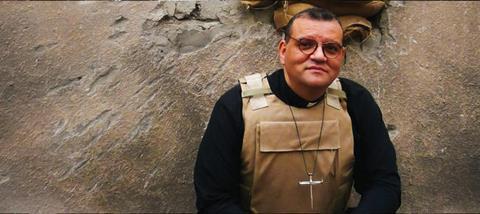 FRRME was set up by the Anglican priest in 2005 as a way of supporting those affected by war in the Middle East as well as promoting interfaith dialogue.
Its work across the region has been widely commended but earlier this year the Charity Commission launched an investigation into the organisation with some reports suggesting improper use of charity funds.
Canon White said it related to the charity's work with girls taken by Islamic State as slaves. Canon White will leave FRRME to set up a new organisation called Jerusalem Middle East Reconciliation International.
"JM for short will not be a registered charity because that places on us too many restrictions," Canon White said. "We will still keep supporting and providing for many of our present projects."
The Charity Commission has confirmed its investigation is ongoing.