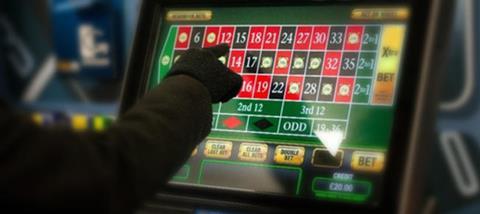 From today, the maximum stake on Fixed Odds Betting Terminals (FOBTs) will be slashed from £100 to just £2. It's the result of passionate and committed campaigning from a whole range of groups and organisations all over the UK.
From the Campaign for Fairer Gambling to the APPG on FOBTs, led by the brilliant Carolyn Harris MP, and importantly, individuals brave enough to tell their stories. Christian groups like the Salvation Army, CARE, the Church of England and others have also championed the importance of cutting the stake to just two pounds.
FOBTs, labelled the 'crack cocaine' of gambling, offered a toxic combination of high-speed play, with one spin lasting just 20 seconds, and an absurdly high maximum stake of £100. It was therefore theoretically possible to lose £300 in just one minute.
The possibility of losing so much, and so quickly, meant FOBTs became associated with evidence of violence in betting shops, job losses and in extreme cases, even suicide. But now, thanks to the stake reduction, they will become a more benign form of entertainment.
It took years of campaigning for the £2 limit to become a reality. Today, then, is the consequence of a lot of steps: polling, briefings to MPs, events in Parliament and elsewhere, joint statement and letters, writing to MPs and Peers, endless debates, back-room meetings and deals, collecting the evidence to make the case, writing op-eds and articles in the media, responding to requests for comments and producing eye-catching social media content. Hours of work. But the result? A genuine win that will benefit some of the most vulnerable in society and could even save lives.
A case of human dignity
Why did CARE get involved in this issue? We could have spent the time standing up for the unborn or resisting the sexualisation of society. Well, the bible speaks into every issue, either by direct command or by giving up principles that we must then apply to all parts of life. In fact, if you grasp more fully the staggering dignity God gives to human beings, advocating from a pro-life point of view and campaigning for tighter gambling laws are not mutually exclusive activities at all.
One of the great themes in the bible is the issue of human dignity. It flows from Genesis 1:26-27, where we read that God made humans, male and female, in his image. It's a truth that establishes, from the very beginning, the absolute uniqueness of humanity. God did not make the animals in his image. He did not make the world in his image. He gave to human beings alone the unique dignity of being 'image bearers'.
King David expresses his amazement at the honour God has given humanity, when he says in Psalm 8: "What is man that you are mindful of him?" Human dignity can be summarised like this: every human life is precious from conception through to life's natural end.
With this foundational truth in place, we must then work it our robustly in terms of the laws we want to see enacted. The truth of God's image outlaws any discrimination against someone on the basis of their background, whether its race, or gender, or class. It's a powerful, positive and liberating truth that massively shapes the way that an organisation like CARE works and operates. It also means that when we discover situations that are leading to harm and social destruction, we look for ways and means to protect people. In this way, a fervent belief in human dignity touches on every public policy area you can imagine, including problem gambling.
CARE especially has been privileged to work with MPs and Peers on this issue for years. Our motivation has been simple: these machines were causing genuine social devastation. We identified a way of reducing this harm, by slashing the maximum stake on these machines from £100 to just £2. It was then a matter of persuading successive Governments of the merits of the proposals.
A growing problem
Finally, in May last year, the Government announced it was accepting the suggestion of a new £2 limit. Of course slashing the stake on FOBTs is just a first step. The number of problem gamblers continues to rise, including among young people. The Gambling Commission's figures suggest there are 55,000 child problem gamblers, although this number could be much higher. So lots still to do, especially around gambling advertising and making sure support services are better funded.
But as we reflect on the stake reduction today, I think we can say that Christians played their part in making this happen. Every letter you wrote, or petition you signed, or retweet, or email sign-up played a part in helping achieve the end result. God calls us to make a difference in every area of life. That's our challenge and today is a reminder that positive change is still possible.
James Mildred is the Communications Manager for Christian Action Research and Education (CARE).
Enjoyed that? Get more articles covering news, culture, faith and apologetics in every print issue of Premier Christianity magazine. Subscribe now