How should churches respond when the press uncovers scandals about them? We speak to the PRs hired to help Christians cope with negative news coverage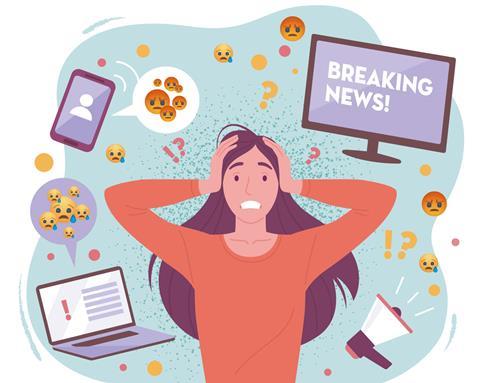 The Archbishop of Canterbury's tweet was straightforward and humble: "I unequivocally apologise for the words I used when trying to emphasise the gravity of the situation facing us at COP26. It's never right to make comparisons with the atrocities brought by the Nazis, and I'm sorry for the offence caused to Jews by these words."
Barely two hours earlier, a brief furore had erupted online. The head of the Church of England had been quoted in a tweet by the BBC's political editor declaring that if the Glasgow summit did not lead to serious action on climate change, it would be a worse failure than leaders who ignored warnings about the Nazi regime in the 1930s. Prominent Jewish figures, including the editor of The Jewish Chronicle, Stephen Pollard, described the comparison as "sickening" and even questioned if Justin Welby could remain in post. The archbishop quickly swung into action, tweeting his fulsome apology and, by the end of the day, the story had been neutralised. Pollard even praised Welby's apology as "quick and clear, a proper apology, not mealy-mouthed".
Intriguingly, this was not the first time the archbishop had averted a potential crisis thanks to an effective communications strategy. In 2016, he was approached by The Daily Telegraph with evidence that his father was not who he thought. Rather than being the biological son of Gavin Welby, the paper said he was conceived during a brief affair between his mother and a work colleague – a wellconnected establishment figure who served as Winston Churchill's private secretary – shortly before his parent's wedding.
BE TRUTHFUL AND TRANSPARENT. PEOPLE CAN SPOT A LIE
Instead of trying to shut down the revelation, Welby collaborated with the newspaper and took a DNA test, which confirmed the story was true. The shocking results were plastered over the press for several days – but so was Welby's striking statement issued alongside it: "There is no existential crisis, and no resentment against anyone. I know that I find who I am in Jesus Christ, not in genetics, and my identity in him never changes." Rather than being a sordid tale of the nation's most prominent Christian being conceived out of infidelity, the story became a positive example of redemption and Christian hope.
NOT 'WILL' BUT 'WHEN'
It has become increasingly clear that no individual or organisation can avoid all scandal, crisis or negative media coverage. Research by Christian PR firm Jersey Road found that from September to November 2021, there were 460 pieces of negative British news coverage affecting the Church.
Covering 32 separate events or issues this meant, on average, there were more than 150 negative stories about faith and the Church each month. In the face of such statistics, the question is not: "Will something bad happen?" but "When it does, how can we best respond?"
Welby demonstrated that you can navigate potential crises with grace and honesty, turning a moment of danger into one of opportunity. But it is not only those with international profile who can find themselves facing media scrutiny. The littleknown Global Generation Church in Kent found themselves hurled into a firestorm of controversy last year when a former employee posted a lengthy online blog detailing accusations of abusive behaviour by their senior pastor, Mike Andrea, and demanding an investigation. Jesus House church in London invited Labour leader Keir Starmer to visit so they could highlight their work as a Covid vaccination site, only to come under attack on social media when LGBT activists in the party discovered the church's traditional stance on same-sex marriage.
When the worst happens, what should you do?
BE PREPARED
The first piece of advice is to always have a plan. "The best crisis is one that doesn't happen," says Sarann Buckby, head of crisis communications at Jersey Road. What churches and charities do in advance of the proverbial hitting the fan can actually work to prevent disasters from happening in the first place.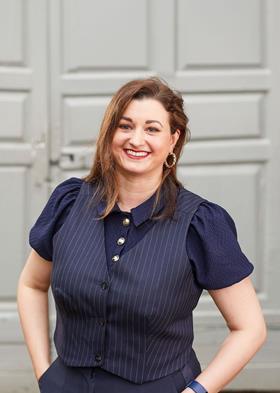 But PR experts also agree the adrenaline-pumping frenzy of being at the centre of a breaking news story is not conducive to coolheaded decision-making. Hence, it is imperative to have already worked out what to do. Andrew Graystone, a former BBC journalist and communications consultant, says this should include clearly assigning roles to different people, including those who will communicate with the media. The roadmap should include basic logistics too, including phone numbers of everyone needed in a crisis and where and how often they will meet.
SPEAK UP
Next, speak clearly and quickly about the issue. Never try to bury your head in the sand and hope it will blow over. Buckby says there is a "golden hour" in the first 60 minutes after a story breaks in which an organisation has to get its initial message out. This could be a holding statement, confirming you are aware of the issue and are gathering more details, but it's important this expresses how seriously the crisis is being taken.
She also urges churches and Christian organisations to respond "as a human", not lapsing into legalese or formal jargon in a defensive posture. "Show that we are human beings in this organisation, we make mistakes, we messed up, we recognise that, we are really sorry for that," she says. "We're going to do better, and this is how we're going to do better."
GET HELP
It may not come as much of a surprise that several PR professionals recommended bringing in outside help. Marcia Dixon, who runs a Christian PR firm, says it can be useful to have a communications consultant to advise trustees or senior leaders when things are going wrong or journalists are circling.
George Pitcher, an Anglican priest, former journalist and communications consultant, says that in his experience, professional PR folk are essential. "We've been used to people being courtiers to authority in the Church," he says. This is a problem because a "courtier's instinct is to serve the structure", rather than those beyond the "palace walls" whom the Church should be serving.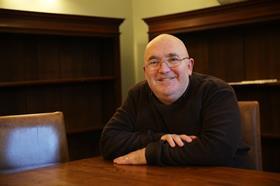 BE TRUTHFUL
Beyond the practicalities, the question of values looms large. What overarching principles should guide churches and Christian organisations when responding to bad news stories?
Graystone has a lengthy list: "we will tell the whole truth where information is available", "we will seek to be characterised by availability, not evasiveness", "we will immediately express sympathy for victims", and "we will not criticise the media for their tenacity or hunger for information".
Telling the truth came up time and again as fundamental to any crisis response. The reputation of a ministry or a leader may be at stake, but any effort to obfuscate or mislead is not only contrary to the gospel, but actively unhelpful. "There's a tendency for Christians to think that defending the work that they do, or the work of the kingdom, is more important than either dealing with the crisis or being honest about it," Graystone notes. But this is a huge mistake. Not only is dishonesty at odds with Christian teaching, it is likely to lead to more reputational damage in the long run. "The irony of it is that people who prioritise their reputation lose it in the end," he says.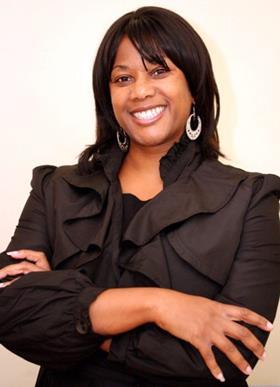 Pitcher and Buckby agree, with the latter explaining that full candour is standard practice in the PR industry. "Funnily enough, if you look at all the books on crisis, you will see that the principles are actually incredibly Christ-like," she says. "So what we're advising shouldn't be any different to what the secular world is advising." And Christians should have even more motivation to act honestly, compared to a commercial organisation run with a "ruthless" profit-maximising outlook, she adds.
But radical candour can be difficult – especially when you fear total openness will sully a fruitful ministry. Dixon acknowledges this "tightrope". Churches must handle things delicately, because they deal with "eternal issues", she argues. "It's easy to say you expose everything and shine a light on everything. But we've also got to remember that churches are involved in winning people to Christ and sometimes, sadly, negative stories can put people off accepting the Christian message."
What to do when scandal breaks
Gather the senior leadership of the church or organisation to execute the pre-agreed crisis response plan.
Assign people specific responsibilities, including who will speak to the media and who will gather the facts.
Agree an initial response quickly to demonstrate you are taking this seriously, are trying to ascertain exactly what has happened and have empathy for any victims.
Do not pre-empt any investigation by assigning blame or innocence to anyone involved.
Once the full facts have been gathered, update those directly involved and the media or public in a prompt manner.
Make a spokesperson, or named contact, available for the media to ask questions to.
Do not attack the media or criticise those bringing the issue to light.
If an apology is warranted, offer it promptly and fully, without any qualifications or caveats.
Do not accept legal liability until it has been formally confirmed, but do not let fears over insurance claims or legal issues prevent you from expressing apologies and sympathies to victims.
Don't confuse defending your church, ministry or leader with defending God and the gospel.
If successfully managing all the above seems daunting, bring in a trained PR or crisis communications professional to advise.
For training on crisis communications for church leaders, see Jersey Road's Calm in the Storm course at jerseyroadpr.com/crisiscourse
TURNING THE STORY AROUND
By helping God's Church navigate criticism, scandal and crisis well - and come out the other side still able to serve - Christian PR professionals see their work as a valuable form of ministry. But Graystone reminds organisations he works with that God does not need them to "manage" negative stories on his behalf. "We have to trust God that he is actually bigger than whatever situation we're in. We have to put the needs of people who are harmed first, above the needs of the organisation."
IF THEY EXPOSE SOMETHING AWFUL ABOUT YOUR ORGANISATION, LITERALLY THANK GOD FOR THE MEDIA
Pitcher concurs, saying there is a constant risk of falling into the trap of believing we "own" God's work. "Don't feel that the media are your enemies," Graystone urges. In fact, the Church, the press, whistle-blowers and social media users should be on the same truth-seeking, injustice-exposing side. "If they expose something awful about your organisation, literally thank God for the media," he says.
The gold standard for crisis communications is exactly what Welby achieved with the story about his illegitimate conception: turning a scandal into a narrative that reinforced the story of the gospel. Graystone describes it as the "judo effect"; to use the strength of the opponent's attack to propel your own message. Dixon agrees that every crisis can be an opportunity to get people thinking - or even to investigate faith for the first time.
For Christians, crises must also be opportunities, Pilcher says, because the cross was, at heart, humanity's greatest ever crisis. And through that came its only source of hope. "A crisis is always transformative, and the gospel is in the business of transformation."
PR triumphs vs PR disasters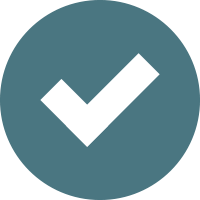 24/7 Prayer International
Allegations of abusive leadership and coercive behaviour were made online against Mike Andrea, a church leader in Kent and CEO of 24/7 Prayer International. The trustees promptly suspended Andrea, issued a statement emphasising their concern at the reports and urging any further complaints to come forward. They signposted towards a helpline for victims and hired an independent HR and legal firm to conduct an investigation.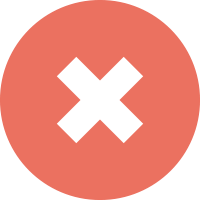 Willow Creek
Bill Hybels, the leader of the world-famous megachurch in Chicago, was accused of sexual misconduct, including a prolonged affair with a married woman, in a newspaper article which quoted former pastors and staff. Both Hybels and the church initially rejected the claims, even as more women came forward to make similar accusations. Eventually Hybels resigned, as did several senior figures who had backed him. An independent report belatedly commissioned by the church confirmed the allegations but also said they stopped with Hybels. But a year later, it emerged that another founding figure, Gilbert Bilezikian, had sexually assaulted a church member in the 1980s. He was supposedly reprimanded and barred from ministry in 2010 but, by 2015, was still being honoured as a "living legend" and actively serving at Willow Creek.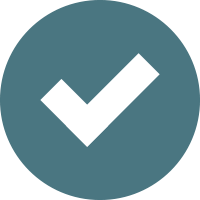 L'Arche
In 2020, the founder of a global network of Christian communities for the disabled, Jean Vanier, was exposed by his own organisation as a serial sex abuser. Shortly before Vanier's death, L'Arche received allegations of coercive sexual relationships from several women against him and commissioned an independent report by a safeguarding consultancy. When this came back confirming the accusations, L'Arche published it in full. The UK branch of L'Arche – although unconnected to Vanier's offences – issued a prompt statement of its own, underlining its safeguarding procedures, condemning the abuse and expressing unqualified backing for his victims.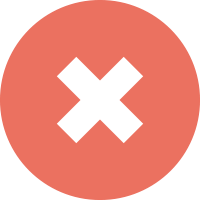 Hillsong
The founder of the Australian megachurch network, Brian Houston, has long battled allegations he failed to report his own father's child sexual abuse. Although Houston said he confronted his father, Frank Houston, when he was first made aware of the abuse in 1999, he has been charged with concealing the crimes from police. Houston insists police were not told at the victim's request. In statements issued, Hillsong has distanced itself from the issue, noting the abuse took place before the church network existed, and expressed "disappointment" at the charges. Despite this, the issue has continued to dog them, with The Guardian recently opening an article about their purchase of a new venue in London by referencing the allegations.

Tim Wyatt is a freelance journalist and the host of the 'Premier Christian Newscast'. The podcast features weekly analysis on the latest Christian news.
View full Profile