The American singer-songwriter famous for his outspoken evangelistic style died in a plane crash in 1982. Derek Walker looks back on his life, faith and music ministry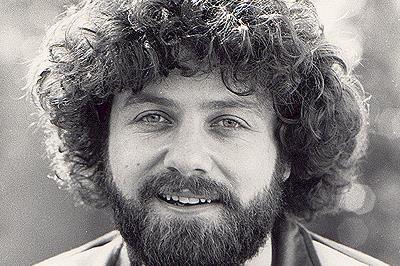 Keith Green narrowly missed out on joining the infamous 27 Club. Jimi Hendrix, Janis Joplin, Kurt Cobain and Amy Winehouse – along with many other talented musical stars – all died aged 27. Green survived an extra year.
Unlike other rock stars, the American songwriter's death wasn't the result of drug or alcohol abuse, but a tragic plane crash that also claimed the lives of eleven other people, including the artist's two young children.
This month marks 40 years since his passing. Green was undoubtedly one of the most talented Christian songwriters of his generation, although 'There is a redeemer', the song most associated with him, was actually penned by his wife, Melody. Throughout his short life, his uncompromising lyrics echoed the all-consuming passion for God that birthed his radical lifestyle.
Early years
Green's mother noted that he could hum 'Rock-a-bye baby' with perfect pitch at nine months old. His career arguably began at two-and-a-half, when he won a talent show. By seven, he was taking piano lessons and appeared in his first TV commercial; at eight he wrote his first song, and by eleven he had signed a five-year recording contract.
Although his family were culturally Jewish and practising Christian Scientists, there was nothing spiritual in his music at this stage; his early singles were about girls. Green was the youngest person to ever be signed to the American Society of Composers, Authors and Publishers.
This led to television shows and a phone call from the music entrepreneur Colonel Parker, who said that if he wasn't fully tied up with managing Elvis, he would have taken Green on.
In his own words:
"I would have met Jesus sooner if not for Christians who led double lives."
"No compromise is what the whole gospel of Jesus is all about. In a day when believers seem to be trying to please both the world and the Lord (which is an impossible thing), when people are far more concerned about offending their friends than offending God, there is only one answer…Deny yourself, take up your cross and follow him!"
"Why do we idolise Christian singers and speakers? We go from glorifying musicians in the world to glorifying Christian musicians. It's all idolatry! Satan is getting a great victory as we seem to worship these ministers on tapes and records and clammer to get their autographs in churches and concert halls from coast to coast."
Disappointment
Time magazine called Green "a pre-pubescent dreamboat". But although his first single made the top ten in Hawaii, the fame he seemed destined for went to Donny Osmond, who arrived on the scene shortly after. The failure hit Green hard. While his classmates were looking to their futures, he was already an 'almost-was'. At 15, he began running away from home, keen to explore the drugs, mysticism and free love of 1960s America.
On one occasion, after Green was picked up by police, his parents declined to bring him home thinking a night in jail might teach him a lesson. But he just wrote songs in his cell. Having no paper, he used the heel of his shoe to write on the wall.
Spiritual search
While absconding again, Green discovered LSD and rang his friend, Todd Fishkind, to tell him: "I've found God!" Green had long been curious about spiritual things and thought LSD was key to knowing more, but after a frightening trip, decided taking hallucinogenic drugs was not the way.
Green knew about Jesus, but feared organised religion. By 1972, he had tried various different things in his search for meaning, including vegetarianism, Buddhism, tarot cards, astrology charts, Eastern mysticism and the occult Rosicrucian order, but nothing really satisfied.
The previous year, he had found out where Joni Mitchell lived and – finding her gate open – played a song outside her home with Fishkind. She opened the door and invited them in, letting Green play her piano.
Although he was thrilled to meet such an iconic singer-songwriter, he was deeply concerned that even she had questions – so what chance did he have to find answers?
As the year ended, Jesus was the only option left on Green's list. So he spent some poker winnings on a 150-year-old cross, worn smooth by a monk's prayers. Driving away, he found himself sobbing deeply and praying – although he still didn't feel he knew God.
A year later, he bumped into an old friend, Harmony. When their conversation drifted onto Jesus, Harmony said: "I am Jesus Christ." Green surprised himself by shooting back from Matthew 7:15: "Beware of false prophets who come to you in sheep's clothing but inwardly are ravenous wolves." Harmony's usually mild face convulsed into a sneer.
He leant towards Green, teeth bared, and let out a feral growl that ended with a snake-like hiss. It was as if he had been momentarily taken over.
The intensity of this experience startled Green and his then-girlfriend Melody, revealing the possibility that there were both light and dark sides to the spiritual realm.
KEITH ACTED AS IF HE KNEW HIS TIME ON EARTH WAS SHORT AND HE WANTED TO MAKE THE MOST OF IT FOR THE KINGDOM
Transformation
Green was drawn deeply to Jesus, although very wary of his followers. Musician friend Randy Stonehill invited Green, and his now-wife Melody, to a Friday night Bible study at pastor Ken Gulliksen's house. The couple cornered Gulliksen afterwards, asking questions. That night in 1975 they prayed to become Christians.
The transformation was instant and immediately reflected in Green's songs. To find relief after years of searching meant that his lyrics were potent with evangelical zeal, captured well in the album title No Compromise. He had always sought to bring a spiritual message in his songs, and now that he knew where to direct listeners, he wasted no time.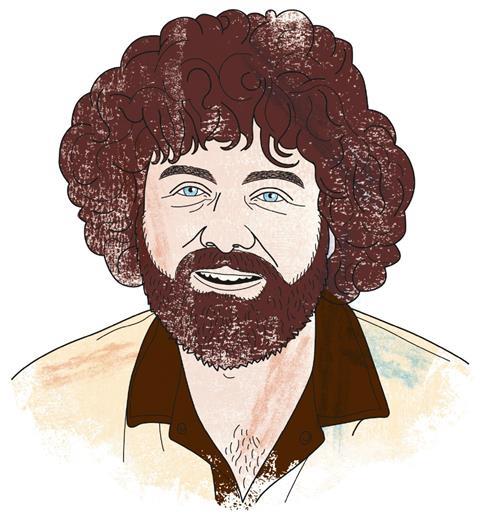 Unfortunately, as Stonehill put it: "His zeal quite often got ahead of his emotional and spiritual maturity." Having found the truth, he wanted everyone else to discover it too, but his tactless way of urging everyone to live a radical life riled even his closest friends.
Melody later recalled: "When we got saved, it was just like we were shot out of a cannon into another universe. We hit the ground running, and our whole mindset was: 'This is the truth we've been looking for all of our lives; all our friends don't know this.' So we had a mission in our hearts."
They would travel to parks or the beach, Green would play guitar, preach and together they would lead people to God. In the film The Keith Green Story, Melody recalled: "Everywhere we went, we were witnessing to people.
We found people with needs…Keith started saying: 'Here's a pregnant girl. She doesn't know what to do. Let's bring her home with us. Here's this guy we picked up hitchhiking. He doesn't have a place. Let's bring him home.'"
Their three-bed suburban home housed 14 people, with another in the garage. As numbers grew, they bought the house next door. Then they rented another five properties, housing 65 people at one stage. More than just accommodation, this was a community focused on sheltering the needy and growing disciples. Requiring more space, the community eventually moved to rural Texas.
Music
During this time, Keith secured a recording contract with Christian music label Sparrow, and released the album For Him Who Has Ears to Hear, which quickly sold 100,000 copies.
Green drew huge crowds, but saw himself not simply as an entertainer but as a messenger of God. He disliked charging for concerts, not wanting to be seen as profiting from ministry.
By 1980, Green's give-what-you-can policy (beating Radiohead by decades) extended to record sales. Via his 100,000-strong mailing list, he released his third album, So You Wanna Go Back to Egypt? for whatever people wanted to pay. Nearly a third were given away free.
His fourth album, Songs for the Shepherd was a worship album. Just weeks after it was released, Green hosted a missionary family at their community and promised their kids a plane ride.
The Greens' charity had a single-engine plane, but their ex-military pilot was insufficiently trained on civilian aircraft. All four adults and eight children on board died instantly when the plane crashed shortly after take-off.
In his final conversation with his wife before taking that flight, Green said: "If I don't come back, raise Rebekah to be a woman of God." Melody said the comment came "out of the blue".
Legacy
Green's uncompromising life was an inspiration. Evangelist Winkie Pratney called him: "One of the most amazing men of this previous century." A fellow artist called him: "abrasive, but anointed". Stonehill said: "Most of the time, Keith acted as if he knew his time on the earth was short and he wanted to make the most of it for the kingdom."
Green once said: "If your heart takes more pleasure in reading novels, or watching TV, or going to the movies, or talking to friends, rather than just sitting alone with God and embracing him, sharing his cares and his burdens, weeping and rejoicing with him, then how are you going to handle forever and ever in his presence? You'd be bored to tears in heaven, if you're not ecstatic about God now!"
Privately, he was passionate about serving others, fiercely hungry for God and prepared to lose the comfortable domestic life he could have had. Publicly, he was unstoppable in his witnessing and indefatigable in his support for mission. We might have lost his life, but his values and evangelism can be found in his visceral, timeless music – and that lives on.

Derek Walker is an Oxford-based kitchen designer, Anglican Lay Minister and music lover, who blogs at walkerwords.wordpress.com
View full Profile