Ahead of Remembrance Sunday, Caroline Pattenden considers the significance of the God-given directive to remember Jesus during Communion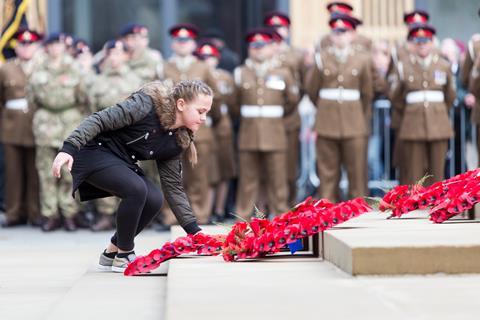 I remember my grandfather recounting tales of his wartime efforts. In return for a Mars bar to share, my brother and I would listen wholeheartedly to his opinions on various nations and their contributions to the war effort. He spoke about Burma, as it was known then, and how best to kill an enemy combatant should he sneak up behind you in a surprise attack.
His story and that of thousands of others live in the hearts and memories of their children, grandchildren and great-grandchildren, and every November we rightly pause to remember the soldiers, the victims and the survivors.
Collectively as a nation we feel within ourselves the importance of this deliberate act. It is far more than simply recalling a memory. Remembrance has depth, texture and emotion. It's rich and, on occasion, it is deeply symbolic. It requires us to stop and think; not rushing off to the next task, but instead spending some time in contemplation.
A profound act
Taking time to remember is a principle deeply embedded in the Judeo-Christian tradition. Our most symbolic act of remembrance, Holy Communion, has its roots in the Old Testament story of the Exodus. Through the Lord's Supper we recall the terrifying night the Angel of Death cast its cold shadow across Egypt, bringing bloodshed and horror in its wake, but sparing all those covered by sacrificial blood. Within the simple act of sharing the bread and wine, we remember that our own blameless Passover lamb shed his blood deliberately for us, sparing us too from death.
The act of Communion, like so many of God's commands about remembering, is a ritualistic act. These rituals become anchor points in our lives; they bring us together, they unite us, they give us a shared sense of identity and values. They are traditions that follow rules: rules like the taking, blessing and breaking of bread.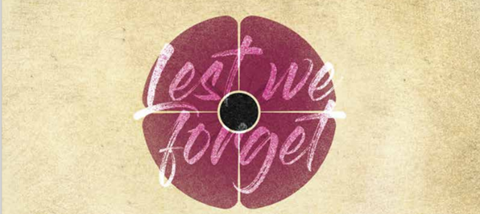 Hopeful remembrance
Remembrance is a bittersweet act, especially this month as we recall the horror of war and loss. Remembrance is also an act of empathy. It asks us to think outside ourselves, even for a moment. It asks us to see ourselves, our human condition, for what it is – sinful and lost. And yet, it is also an act of hope. For every Jewish festival and tradition, for every act of Communion and for every two-minute silence on Armistice Day, we recall the promises and previous actions of a loving God and our bright hope for tomorrow.
When Moses gave his people the command about keeping the Feast of Unleavened Bread, he said this: "And it shall be to you as a sign on your hand and as a memorial between your eyes, that the law of the Lord may be in your mouth. For with a strong hand the Lord has brought you out of Egypt. You shall therefore keep this statute at its appointed time from year to year" (Exodus 13:9-10, ESV). Moses spent a lot of time urging the people to remember: remember what Yahweh has done, remember where you came from and what you went through. Guard these memories, ritualise them, celebrate them.
Is it comfortable to remember persecution, rebellion and pain? Possibly not. But it does remind us that, in spite of our fears and our failures, God always keeps his word.
Just for a minute consider the act of not remembering. What would happen if you didn't set aside times and dates to take part in deliberate acts of remembrance? Perhaps many are already in this position. I'm thinking of those outside the Christian faith who often don't attach any deeper significance to holidays such as Christmas and Easter, beyond enjoying a break from work.
St Paul has an idea of how society will fare without remembrance. In Romans 1:28-29 he notes what happens when people fail to remember exactly who God is and what he has done: "And since they did not see fit to acknowledge God, God gave them up to a debased mind to do what ought not to be done. They were filled with all manner of unrighteousness, evil, covetousness, malice. They are full of envy, murder, strife, deceit, maliciousness" (ESV).
In short, failure to remember God leads to the breakdown of the very fabric of society. But as much as we look to rituals to deliberately remember God, we as Christians can just as easily fail to acknowledge him in these moments. Failing to remember is a deliberate act with powerful consequences.
The act of forgetting is so serious that God sometimes uses it as a punishment against his people. In his farewell address, Moses reminds the Israelites of their disobedience and of the kind of punishment God warned this level of rebellion might incur: "I said I would scatter them and erase their name from human memory" (Deuteronomy 32:26).
At multiple points in the Old Testament we see God using the threat of erasure, complete forgetfulness, as a punishment for wrongdoing. Blotting out a family's name from the earth, erasing their ancestry – this was the threat that made even kings – especially kings – quake. David himself calls for it as punishment on his enemies: "The eyes of the Lord are on the righteous, And His ears are open to their cry. The face of the Lord is against those who do evil, To cut off the remembrance of them from the earth" (Psalm 34:15-16, NKJV).
Failing to remember who God is leads, ultimately, to death, but in the short term leaves you alone and desolate, forgotten and abandoned.
Remembering to remember
Whether marking Remembrance Sunday, or taking weekly Communion, let us enter into the ritual of remembrance with deep gratitude. These times should never be dry or meaningless. It should never become "that thing we do on a Sunday". Every time we enter into the remembrance of Communion we are cast right back to the last meal Jesus took with his friends. We are there, remembering his words, expectant of what comes next. This act of hope recalls that amazing utterance of Jesus on the cross, even at the point of death, when he turns to that dying sinner who asks simply to be remembered and says: "Truly I tell you, today you will be with me in paradise" (Luke 23:43). In the same breath we hear those gut-wrenching cries of Jesus asking, begging, to know why his own Father has forgotten him. Moments later the temple curtain is torn in two (Matthew 27:51) and we recall the thousands of years of ritual and sacrifice. We are part of that, here and now, through this humble remembrance meal.
Consider how this powerful act of remembrance is only a foretaste of what's to come: "So a book of remembrance was written before Him For those who fear the Lord and who meditate on His name. 'They shall be Mine,' says the Lord of hosts, 'On the day that I make them My jewels. And I will spare them as a man spares his own son who serves him'" (Malachi 3:16-18, NKJV). This revelation to Malachi gives us something tangible – a book, probably the same one referred to as the Book of Life in Revelation, and a glimpse of just how much God values us, his precious jewels.
Later on we hear how Jesus picks up this theme in John's extraordinary vision: "He who overcomes shall be clothed in white garments, and I will not blot out his name from the Book of Life; but I will confess his name before My Father and before His angels" (Revelation 3:5, NKJV). This same Jesus we remember in Communion will remember us and take our names forward to the very throne room of God. Your name is on the lips of Jesus.
So what can we do to remember and meditate, to serve and fear him? We can rely on the Holy Spirit for a start. He has a job to do. He teaches, guides, comforts and intercedes for us, but he also reminds us. In fact, he's the one who kickstarts us into remembering (John 14:26).
When we remember the past and the lessons we've learned from it, we can let go. When we remember Jesus and his place in our lives, we can hold on. Letting go and holding on. These are the actions that cause growth in our faith and in our relationship with God.
Remembrance isn't about nostalgia for a better time, it isn't about living with the shame of a broken past, it's about Jesus. It's being with him in his life, his death and his resurrection. It's asking the Holy Spirit to remind us that we are his jewels, the very names presented before God, written in the Book of Remembrance. It's the rhythm of our life and the hope of a better life to come.