The Church is made up of Christians from a myriad of different professions, and yet 'ordinary' tales of God at work rarely get told. In the first of a new series, Paul Woolley discovers stories of faith on the front line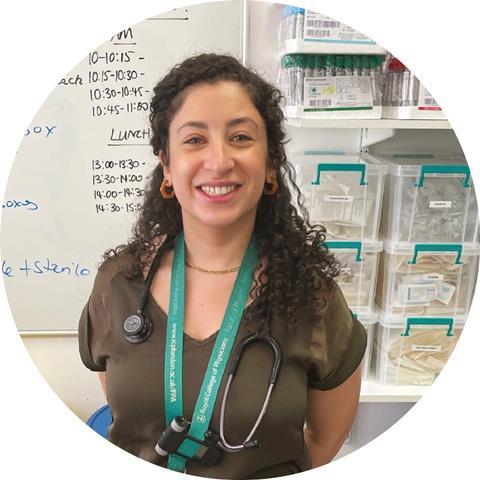 I'm Jessica Khan, a physician associate at St George's Hospital, London. It's one of the UK's largest teaching hospitals, with nearly 8,000 staff caring for more than one million patients around the clock each year. Physician associates support doctors in the diagnosis and management of patients.
I work in neurology, treating and managing conditions affecting the brain and spinal cord, and disorders of the nerves and muscles. I move around the areas of stroke, acute neurology (more urgent conditions) and rehabilitation.
The joys and challenges of the role change all the time, and are often the same thing! Stressed colleagues can sometimes take it out on more junior staff. Power can go to people's heads.
It's difficult to see patients suffer, and relatives can take out their anxiety on those of us who are trying to care for them. I love the people I work with, and it's brilliant to see patients who have received good care recover and express their gratitude. That makes a big difference!
Being a follower of Jesus affects everything. If I see everyone as a child of God – patients, relatives or colleagues – it affects the way I treat and respond to them. Recently, a junior doctor rang me for advice, but my senior colleague grabbed the phone from me and said we'd ring back later.
We were busy, but the question was easy and would enable a patient to be discharged. I called back after my colleague had left, apologised and gave the answer. That will have made a big difference to the doctor and the patient.
I'm known as someone who brings love, joy and kindness into work. New colleagues often say: "I've heard about you, you're good to work with and bring the mood up."
I've had nurses ask me if I'm a Christian because they notice something different about me. I've had opportunities to bring colleagues to church. Recently one of the junior doctors was going through a difficult time.
We went out for a drink and some food after work. We talked about why she was struggling and this opened up opportunities to talk about work, life and God.
I'm known as "the lumbar puncture girl" because I specialise in administering lumbar punctures. This is where a needle is inserted into the space between two lumbar bones (vertebrae) to remove a sample of cerebrospinal fluid.
I always pray when I'm doing that. I ask for God's help and pray for the patient, particularly those I see suffering.
Please pray that I'd have clarity as I consider the next steps in my career. I'm wondering if I should I specialise more. I'd also love prayer that, despite the busyness, I wouldn't give into fatigue and that God will use me.
Jessica Khan was speaking to Paul Woolley

Paul Woolley is the chief executive of the London Institute for Contemporary Christianity (licc.org.uk), an organisation working to catalyse a movement that envisions and empowers Christians to live as disciples in their everyday lives
View full Profile