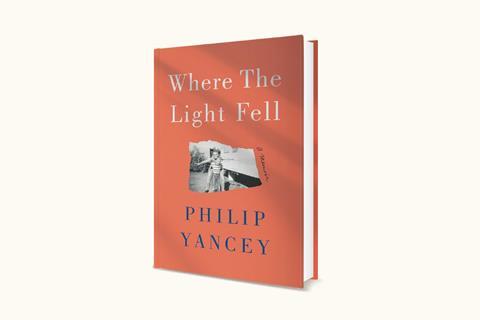 The American author Philip Yancey is well known for wrestling with some of the toughest questions in Christianity and writing about them in a relatable way. He's also no stranger to mining his own life for lessons to share with others. In his bestselling titles What's So Amazing About Grace? (Zondervan) and Soul Survivor: How my faith survived the church (Doubleday), Yancey often shares stories from his own experience of seeking to walk with God. But Where the Light Falls is the author's first full-length memoir.
This already critically acclaimed autobiography sees Yancey turn the microscope on his childhood in the American South; his father's early death and his mother's subsequent deal with God and mental health problems. It's a story of being raised in a trailer parked in the grounds of a fundamentalist church, about growing up and slowly realising that all you had been taught about God was wrong.
It's a fascinating read that is accessible to those with faith and without. Yancey does not gloss over the more troublesome aspects of being raised in post-second world war Georgia: racism openly preached from the pulpit, the clash of his strict church upbringing with the birth of the civil rights movement, rock 'n' roll and psychedelic drugs, and the impact of all of these on his own faith and family.
Unsurprisingly, Yancey's faith journey was not straightforward. Like many of ours, it included periods of rebellion and doubt, surviving, it seems, against all the odds of his strange, and sometimes painful, early years. A powerful coming-of-age story, told with Yancey's interminable sincerity and wit, this moving tale is a fascinating insight into time and place and will be a welcome encouragement to anyone who has struggled to see the goodness of God through the brokenness of life. Put it on your Christmas list now!


Emma Fowle is assistant editor of Premier Christianity and editor of Voice of Hope, Premier's quarterly devotional magazine. Emma is a trustee for Christian festival Creation Fest and lives in Cornwall with her husband and two teenage daughters. She loves to read, swim in the sea, play netball and lift weights with her dad.
View full Profile