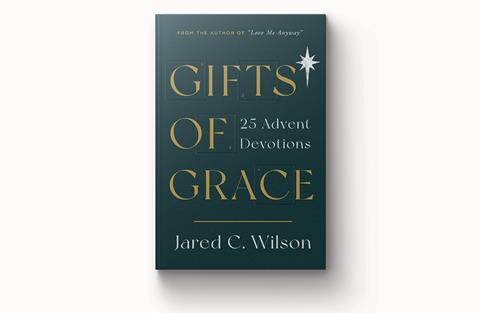 When people used to ask me: "Are you ready for Christmas, Patrick?", the answer was usually: "No!"
This was especially true when I had Christmas services to organise across two rural parishes, programmes to broadcast on local radio and a family Christmas to plan.
Perhaps Jared Wilson's 25 Advent devotions would have helped to slow me down, take several deep breaths and recover the true joy of preparing for the coming of Christ.
We Christians can often neglect the gifts of grace, so freely offered to us by God, but we do so at our peril. Wilson explores these gifts and reminds us of the true cost of God's generosity in offering us Jesus incarnate. It is not always an easy read, with words such as propitiation, expiation and imputation to ponder, as well as notions such as the Church as gift.
But if you're caught up in the busyness of Advent, this book might help you slow down. It is thought-provoking, and the author's illustrations from his own family life are enjoyable – his life sounds far more organised than mine will ever be.



Veteran broadcaster and ordained priest, Patrick is also an author whose book, The Gospel of Folly, explores the connections which bring hope to a stressed society and confused Church.