This vibrant travelogue describes Geoff Walvin's remarkable expedition across Asia in the 1970s, which led him to pioneer several radical church-planting missions.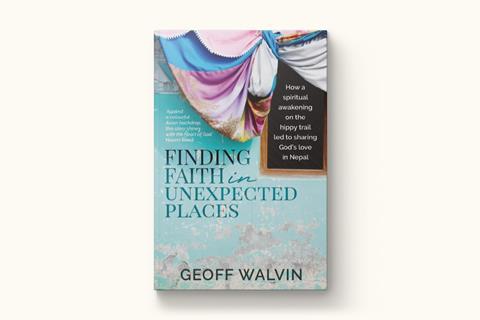 Walvin became spiritually awakened as a teenager, influenced by a melting pot of different religions and philosophies in London. He joined the popular hippy trail, which took bus-loads of young people to India and Nepal.
Having his money stolen in Afghanistan led him to stay with the Dilaram Community in Kabul, run by Christian missionaries. It was here that Geoff encountered Jesus, gave his life to him and was baptised.
Later, in Kathmandu, he realised his calling to work among Nepalese people. Befriending a local Christian who spoke the language, Geoff founded small house churches, enabling indigenous believers to celebrate Easter for the very first time.
This missionary's zeal for Jesus and desire to help the lost and needy are clearly evident throughout the book. The world needs more pioneers like Geoff Walvin.


Andrew Dubock is Viva's fundraising and communications director