The social media giant is rolling out an 'I prayed' button. While some Christians have welcomed the news, Abigail Howe is worried the feature gives users a misleading impression of what prayer is all about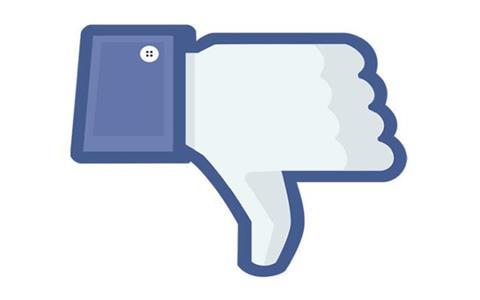 Since the end of May, Facebook group administrators in the United States have been able to turn on a prayer tool so users can request prayers from their peers. After clicking an 'I prayed' button, those praying are counted underneath the post. There's also the option to request a reminder to pray again tomorrow.
There's currently no news as to when this feature will make its way across the Atlantic but it seems somewhat inevitable. Most things do.
There are some potential benefits to the idea. Especially in times of upset, suffering or grief, having a central means to communicate means it's easier to seek support. Similarly, a reminder to pray again the next day may be helpful.
But displaying the numbers praying is concerning. There's a risk that prayer posts will become performative, aiming for the largest number of reactions without concern for meaningful spiritual responses.
The parable Jesus tells in Luke 18 comes to mind. We can be challenged by the image of the Pharisee, who prays in public, with a focus on picking the perfect words in a performance to his peers and comparing himself to those around him. He's highlighting his own virtue through his appeal to God. This is contrasted with the tax collector's humility, which leads to his justification.
Matthew 6:5-15 echoes this, where Jesus criticises performative prayer: "And when you pray, you must not be like the hypocrites. For they love to stand and pray in the synagogues and at the street corners, that they may be seen by others. Truly, I say to you, they have received their reward. But when you pray, go into your room and shut the door and pray to your Father who is in secret. And your Father who sees in secret will reward you". When we pray, we're called to do so with engaged emotions (Philippians 1:3-11) and continually (1 Thessalonians 5:17). Mindlessly scrolling through social media is anathema to this.
Prayers are being reduced to data points, optimised for profit
The feature also means users could now be tempted to compare how many 'I prayed' responses their posts have generated. Comparison culture has already become such a huge problem that Instagram (notably owned by Facebook) has begun allowing users to opt out of revealing the number of likes their photos receive in order to "depressurize people's experience" on the platform.
Prayer is a means to communicate what's on our heart to God, asking him to act on our behalf. Importantly, though, it's also a way to ask God to give us opportunities to act. Instead of an excuse for inaction, prayer should be a route to action, encouraging us to love and help those around us. As 1 John 3:18 says, "let us not love in word or talk but in deed and in truth". Social media's information overload and quick stimulation encourages us to move on swiftly rather than contemplating what God may be truly challenging us to do.
While the prayer tool will not be used to explicitly target individual Facebook audiences, Nona Jones, Facebook's head of faith partnerships, confirmed that prayer posts will still be used to personalise adverts, with the data feeding into Facebook's machine learning systems. Prayers are therefore reduced to data points, optimised for profit. The answer to your prayers could pop up in an advertisement. Rather than a sign from God, it's likely a sign the algorithm is doing its job. When prayer is commodified in such a way, it becomes cold and clinical, losing its meaning.
During the pandemic, we've all seen how useful social media can be for Christian communities. From streaming services to virtual coffees and even online evangelism, Christians were able to stay connected online when the world forced us to become distant. Building a meaningful Christ-centred community can allow us to support each other: in word and deed, in times of joy and difficulty. However, we must use social media mindfully – prayer shouldn't come from the click of a button.

Abigail Howe is a freelance journalist and the former editor in chief of Cherwell, Oxford University's independent student newspaper.
View full Profile