When Covid-19 hit, four years of planning for outreach and evangelism during the Tokyo Olympics went out of the window. But in it's place, God raised up a vision for a million hours of prayer to bring revival to Japan. Marty Woods explains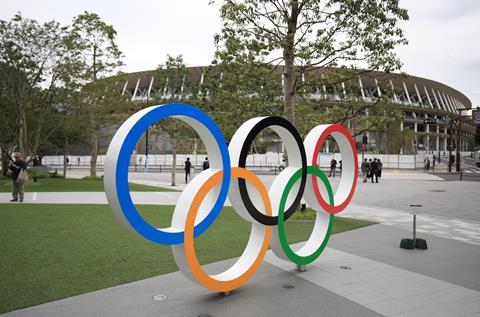 "We can reach our world, if we will. The greatest lack today is not people or funds. The greatest need is prayer." - Wesley Duewel, head of OMS International
Do we truly believe that God can change a nation through prayer?
The Japan International Sports Partnership had big dreams: to reach 1 million Japanese people over the Olympic period. We had been working towards it for over four years. We had seen great favour across Japan as many communities ran community festivals in preparation for the Games.
Then came Covid-19.
Prayer is the most effective, strategic and central thing we can do
With all of our outreach plans suddenly, indefinitely, on hold, what should we do now? Take holidays? Sulk? Regroup? With seemingly every door closed, one door swung wide open: prayer.
An audacious dream
We met with the prayer team at the Japan Evangelical Missionary Association (JEMA) and shared an audacious dream: we wanted to invite the global Church to pray for Japan as the eyes of the world were focused on Tokyo during the 2021 Olympic Games. They were with us immediately. One heart, one mind.
God brought together a gifted group of web designers and engineers who were willing to do whatever it took to meet a seemingly-impossible deadline. We needed an online presence that would be up and running in just four weeks. The result japan1million.com is astounding.
At our initial meeting with the JEMA team, someone prayed: "Wind blows, fire burns, power falls. Fulfill your will for Japan. Show us how to do this." And God did. We were overtaken by this dream, willing to do anything to see it happen. We began, like we see in the early Church, a 'season of prayer'.
Imagine the impact of thousands of Jesus followers praying with one accord for just one nation
Our mantra became: "Prayer is the work!" It is the most effective, strategic and central thing we can do. Committed prayer is what is needed for significant spiritual breakthrough in Japan. It was time to break from being busy, sit at Jesus' feet and do "the one thing necessary" (Luke 10:42, ESV).
A global invitation
The response from the Japanese Church has been phenomenal. A pastor from Osaka signed his church up for 500 hours of prayer. A church leader in Kyushu called to say he had 40 people coming to the online prayer meeting. A church in Yokohama set up a prayer relay from 4:00am to 11:00pm for the whole 30 days of the Olympic Games, with different people committing to pray every 30 minutes.
Stories began to flood in. A church in Singapore wrote to tell us that, over the past three months, they have been praying 24 hours a day, seven days a week for Japan. "We are believing with you for greater breakthroughs," they said. 400 Korean pastors committed to pray. Growing interest from around the world meant we needed to translate the website into English, Japanese, Korean and Portuguese.
The night before the Olympics' opening ceremony, 240 Japanese Christians gathered over Zoom to pray for their country and the Games. We prayed, worshipped and listened to the vision given by God for 10 million new believers in Japan by 2024. We prayed prayers of faith.
Talking with people after the launch, some were in tears. The word 'historic' was the most common response.
On July 23 2021, after 8 years of waiting, the Tokyo Olympic Games finally got underway. We knew that, in prayer times leading up to the Olympics, we had opened the Games in prayer. The following morning, at 6:45am, over 100 people from around the world joined our online daily prayer meeting.
Do we believe a nation can be transformed by prayer?
As I listened in, prayers for the Japanese Church were for unity among believers ("make every effort to keep the unity of the spirit in the bond of peace,") and that each Christian would encounter joy, courage and a deeper hunger and thirst for God.
For the nation of Japan, the prayers were for the softening of Japanese hearts, the breaking of strongholds across the country, the fire of the Holy Spirit to fall and the Kingdom to be revealed and experienced.
Pastor Keishi Ikeda, who God entrusted with the vision for 10 million new believers, writes: "I believe God will surprise everyone in the world by what he will do in Japan. I want to see Japan come alive spiritually, not just host an Olympic Games.
"The vision of 10 million believers by 2024, I am convinced is from God. It begins with prayer. From there we will be led by God to make this vision a reality. Imagine the impact of hundreds of thousands of Jesus followers around the world praying with one accord for just one nation. What will God do? Do we believe a nation can be transformed by prayer? We are underway with the greatest movement of united prayer for Japan that will reach our nation for Christ. Will you join us?"
This vision has captured our hearts. We pray it will capture yours.
We wait for the fire to fall.
Get involved
Sign up for the YouVersion Bible app Pray 4 Japan prayer plan, a 17-day Bible and prayer plan in English and Japanese.
To commit to adding your prayers for Japan, to sign up for daily prayer points or find details on online prayer meetings, go to: japan1million.com
Pray4Japan – a daily online prayer meeting throughout the Olympic Games, 10am GMT: onfire.jp/olympic-live

Marty Woods and his wife Jenny left Australia after the Sydney Olympics and have lived in most Olympic cities as well as Germany and France. Their role is to help local Churches leave their building and become a part of the celebration.
View full Profile