It is easy to give God credit when everything runs smoothly. But Team GB's Dan Jervis is an inspirational example of what it means to give God the glory, even when our plans don't work out, says Jennie Pollock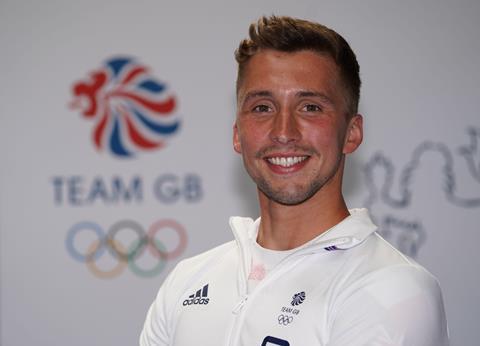 I'd never heard of Daniel Jervis before yesterday. Mind you, I'd never heard of many of Team GB's athletes at the Tokyo Olympic games. But as the names Charlotte Worthington, Max Whitlock, Bethany Shriever, Kye Whyte and Adam Peaty have become more familiar to me and the world, it was this non-medal-winner who caught my eye.
Jervis is a swimmer, a Welshman and a Christian. He came fifth in the men's 1500m freestyle in Japan (that's 30 lengths of an Olympics pool, if you were wondering). Fifth is very respectable. Well done to him. But what caught my eye was his interview for the BBC:
Wales' Daniel Jervis says he will break fellow Welshman David Davies' record after finishing fifth in the men's 1500m freestyle 👊#bbcolympics #tokyo2020 pic.twitter.com/4Y0VpVpZMs

— BBC Sport Wales (@BBCSportWales) August 1, 2021
"I wanted the British record," he said. "It's held by a Welshman, and it's going to be beat by a Welshman – me – soon. I wanted it to be tonight, but it will be sometime in the future."
But then he said something I've never heard. Most athletes thank their friends and family, the team, all the support they've got from home, but he started with, "I want to thank my village of Resolven. I want to thank my church, Sardis Baptist Church, [and] Ammanford Church in Ammanford, who have been really supportive of me. Everyone back home has been praying for me…the thing I'm most proud of in my life is that I'm a Christian, and obviously God was with me tonight, and I'm just really grateful to be representing him."
I've never heard any athlete or celebrity publicly name their church in interviews. Maybe for the super-famous that's to protect them from fans being able to track them down, but still, Jervis' name-checking of two churches that have been praying for him gives an extra ring of authenticity to his faith.
A recent article on the Swim Wales website quoted Jervis' pastor, Fortunato Santos, as saying, "[Dan] is very committed in his faith – he speaks about it openly on Facebook – and he attends lots of different meetings with us…He was baptised with us a few years ago as he publicly confessed his faith in Jesus." He carries around the Bible the church gave to him, with Deuteronomy 31:6 inscribed inside the cover. His faith is genuine.
What's more, his faith isn't just a 'good luck charm'. It is so easy for us to remember to give God credit when he makes everything run smoothly. And it can be tempting to wonder where God was when things don't go according to (our) plan. But what really struck me about Jervis' testimony is that he knew God was with him in the pool, regardless of the outcome.
While the Swim Wales piece described his pastor's prayers as "a bid to help him bring back some gold", Jervis himself has a different perspective. His prayers aren't so much that he would win, but that God's will would be done.
His prayers aren't so much that he would win, but that God's will would be done.
That's a challenging prayer for any of us, and for someone with the drive and determination to make it as a world-class athlete, it is particularly significant; it is choosing very deliberately to put God on the throne of your life, not the success that you have worked so hard for.
And it is a discipline that has served Jervis well. In an interview for the BBC's Sunday Worship ahead of the Olympics, he recalled how in the Olympic trials in 2016, he was aware that God felt particularly close to him. At the time he thought that was because all was going well. But then his plan for the swim 'fell apart completely' and he failed to qualify. After a few weeks of wondering how to reconcile these two realities, he realised, "I was feeling the presence of God more strongly then, because I think he knew that I could not deal with this on my own."
God isn't just God when things go our way. He isn't just worthy of praise when he enables us to meet our goals and win our victories. He is always worthy of our praise and worship, and is always with us and at work in our lives whatever our circumstances.
We rightly honour God's work in giving victory to Eric Liddell in another Olympics almost a century ago, but in the annals of heaven, the name of Dan Jervis will stand alongside Liddell's and those of many others who have chosen to put their Lord first, even if the history books of humanity never mention them.

Jennie Pollock is a writer and editor. Her first book, If Only looks at how all of us can find joyful contentment in the face of lack and longing
View full Profile