Rev Jayne Irlam from the Baptist Deliverance Study Group shares her experiences of ministering to people previously involved in occult practices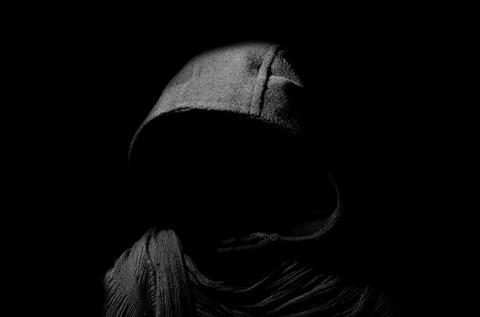 With so many lives lost due to Covid-19, coupled with the inability for loved ones to say their goodbyes in a dignified and loving way, its little wonder that many are asking themselves if there are any spiritual truths they can count on.
In the UK we seem to be seeing a fresh awakening of spiritual thirst. Some may well prove to be the seeds of revival for the church; but we are concerned that for others they may be deceived and enter into a kind of hell on earth they would never choose to inhabit.
History has already taught us that at times of mass loss of life, interest in spiritualism tends to rise as people naturally have a strong desire to communicate once again with those they have lost. But while the Spiritualist church may seem loving and benign, the practices they advocate have serious and damaging effects on a person's spiritual wellbeing.
Messages from the dead are not all they seem. A medium is someone who opens him or herself up to forces they do not fully understand and cannot control; preternatural elements that many evangelical Christians would call demons. These may well be the ones who are able to tell you what you want to hear but their objective is not to comfort but to bring bondage and suffering.
The Bible tells us that the devil's objective is to kill and destroy; to keep human beings from the loving salvation of Christ. Those that seek out other paths and then become Christians usually find that they require a special kind of ministry to be able to follow him fully. This is one of the surest indications that what they were involved in was not of God and not healthy.
We at the Baptist Deliverance Study Group have helped many people caught up in the aftermath of Spiritism and other forms of occult practice. One former medium came to us after committing her life to Christ. She had great difficulties in making progress in her Christian life. She would be tormented by images which appeared in the house and felt hands pulling her from her bed at night. She was unable to read her Bible without falling into a kind of trance and had overwhelming impulses to shout obscenities when the pastor was preaching. She did not know a moment's true rest day or night for many months. After receiving prayer for deliverance, she was wonderfully set free and knew a peace that had previously evaded her.
Our message to a hurting world at this time would be, why turn to the dead when you can have the Lord of life? Everything that you seek…the surety you crave, the love and acceptance your heart cries out for, can be found in him. He is the pearl of great price, which is so precious beyond measure that those who find it know instantly that they need nothing else. So let the dead rest in peace and find the Lord who brings the fullness of life, both now and in the life to come.

Rev Jayne Irlam MA is part of the Baptist Deliverance Study Group, taking a lead for education, publication and research.
View full Profile