The death of Chris Kaba has been overshadowed by the passing of Queen Elizabeth II, but black lives matter – all the time, says Megan Cornwell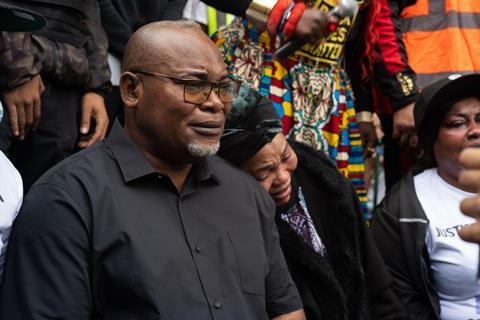 As groups of people streamed into London last week to offer tributes and tears to their Queen, another faction with heavy hearts filed through the capital's congestion.
The crowd of supporters marching with the family of Chris Kaba, who was shot dead by armed police in south London last week, was so large that a Sky News reporter broadcasting live mistook them for royal mourners. An embarrassing – and perhaps telling – mistake from a media so often accused of ignoring or misinterpreting the stories that matter most to black and brown communities.
Chris Kaba, 24 (pictured, below), who was engaged and due to become a father, was killed by a single shot fired by a Met police officer after a car chase in Streatham on 5 September. The vehicle he was driving was flagged by a number plate recognition camera linking it to an earlier firearms incident. It has since emerged that "no non-police issued firearm" was discovered at the scene and the car was not registered to Kaba, but to someone else. In other words, this was a young, unarmed black man killed by someone paid to protect the public.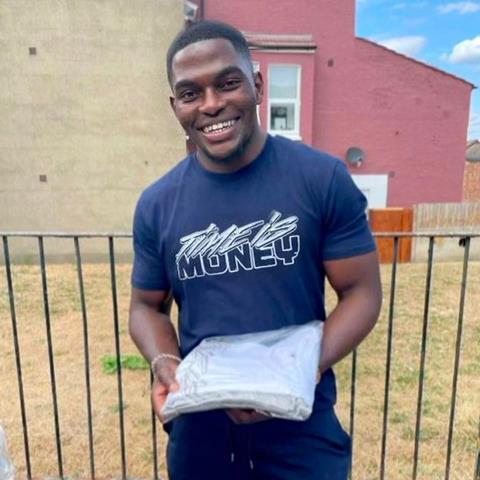 Kaba's family understandably want answers. In a statement released through the charity Inquest, the family said: "…if Chris had not been black, he would have been arrested on Monday evening and not had his life cut short". Kaba's father later accused the Met of being "totally racist".
The police officer who fired the shot has now been suspended, but in a statement on Monday the Met said this was due to the "significant impact on public confidence", and did "not determine the outcome of the IOPC investigation", which is underway to establish the facts.
Chris Kaba's death has echoes of George Floyd's
Apart from the usual voices, Christians on social media have largely been silent on Chris Kaba. In part, this is because Queen Elizabeth's death has created a media frenzy in which few other stories are getting cut-through. But for minority groups, who have been working for years to have their voices heard, this must feel woefully inadequate.
Chris Kaba's death is a trajedy for his family, but it's also a painful reminder of the dangers inherent in being black, something that as a white woman, I could not possibly understand. This tragic incident will have triggered a whole host of emotions, magnified, no doubt, by the fact that his death has echoes of George Floyd's. With this in mind, the dearth of engagement from certain quarters becomes even more unpalatable: do black lives matter only when it's convenient?
I know that many Christians passionately marched in protest for Floyd in 2020, but racial justice won't be achieved in a day – it's a marathon, not a sprint, and that moral arc bends long.
In the meantime, there is a family out there who has lost a dearly beloved son, brother, cousin and fiancé in the most shocking of ways. Whether or not the incident was motivated by racism, as Kaba's parents believe it was, they deserve answers. So let's put love into action and mourn with all who mourn (Romans 12:15), remembering this is what we, the Church, were encouraged to do.

Megan Cornwell is deputy editor of Premier Christianity magazine. She previously worked at the Guardian and The Tablet. When she's not writing and editing features or interviewing well-known Christians she can be found scrambling around the floor with her one-year-old and pretending to be a puppy with her five-year-old. She loves all things faith, ethics and journalism, and her tea strong, with lots of milk.
View full Profile