In our new series, three Christians with the gift of the gab share how you can grow in sharing your faith. Here, Rachel Jordan Wolf answers our questions on evangelism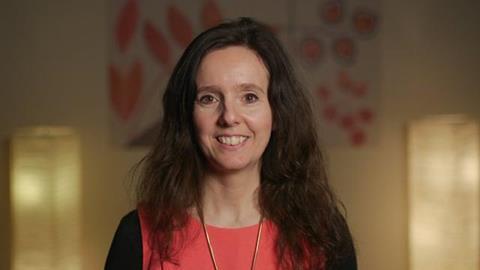 Age: 51
Place of birth: Thundersley, Essex
Day job: Executive director of HOPE Together
Complete the sentence: "If I wasn't a Christian I'd probably be…"
…trying to be an actress or a florist or a property developer doing up old houses, or a tour guide.
Tell us the short version of your testimony.
I had the marvellous privilege of growing up in a Christian family. From my earliest memories I knew Jesus loved me and, as I learnt to speak and sing, I used to sing away to him and have great conversations. The songs went on and on but Jesus never minded!
I was part of a great church with good Christian friends. My grandma was a great prayer warrior who had been touched by the Welsh revival and had stories to tell about experiencing the glory of God. My great-grandmother died preaching in a pulpit.
Where was the last place you shared the gospel?
On a train about a month ago.
What happened?
I was having a chat with a young girl sitting next to me, but when I mentioned that my husband was a vicar and I led a Christian charity she was shocked. She said her parents were atheists and she didn't want to talk about religion. So I took the long approach, I sat back and asked her questions. Eventually she got talking about the fact that she loves crystals! I asked what she thought about them – were they spiritual? She saw the connection and we discussed this. I think I just nudged her on one step into thinking about spiritual things and not being so closed to God. I told her where our church was and invited her to come. So often we take people just one step closer but, if we all help, then people will take many steps!
What would you say to someone who wants to grow in sharing their faith?
Pray and practice. When we pray God gives us opportunities. When we practice we get better at listening and talking.
What would you say to someone who doesn't want to grow in sharing their faith and is petrified at the thought?
It's about listening and having a conversation – it's not about trying to get all the points across, it's about sharing your own story of what God has done in your life. You're so important – most people come to faith because of a family or friend.
Where's the hardest place you've had to share your faith?
In Amsterdam's red light district.
I stood with the street prostitutes and I still remember how tough it was, as people didn't know that I wasn't one of them. I really struggled with the way people looked at me; that's the way those poor girls were looked at all the time. It was shaming.
I remembered, though, that Jesus died on a cross like a criminal for me so I could stand on a bridge like a prostitute for them.
What's the best book on evangelism you've read?
The Acts of the Apostles.
What role does prayer play in your ministry?
Everything! I learned young about prayer and fasting. I remember the first person I fasted about when I was 18 with Youth For Christ. It was one of the guys who came on the bus that we ran as a mobile youth club. I fasted and it led to a significant conversation. Experience has taught me time and time again that prayer and fasting makes a difference in our spiritual impact.
The evangelist dead or alive who most inspires me is…
Catherine Booth.
Are you optimistic or pessimistic about how the Church is doing when it comes to evangelism?
Optimistic.
Why?
Because I just met an amazing evangelist in our church who has led two people to Jesus where she works since starting in that role recently. She herself got baptised a few months ago as we came out of lockdown.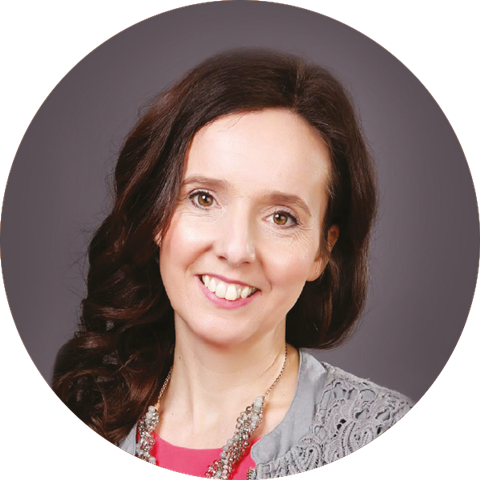 Because we regularly get people coming into our church building and services to find out more.
Because God is the one in charge and he is the one leading his Church.
What has most helped you grow in your gift?
Others encouraging me and the response of those I've talked to.
One of these inspirational moments was listening to George Verwer when I was younger.
I went to a talk he gave. I wrote down what he had written in his book about keeping going in world evangelism and just getting up and keeping going even when you fall or fail or find it difficult. He said keeping going was key and that if you do then 20 or 30 years on you'll realise you're still going! Guess what – he was right, I'm still going thirty years on!
What do you do to relax?
Hot chocolate with a friend, going to a market, a walk by the river or out on my old vintage bicycle. Throwing a party or having lots of people round for dinner. I live in community so it often feels like a party anyway!
Enjoyed that? You can also read Andy Kind and Efram Buckle's answers to these questions.

Sam Hailes is the editor of Premier Christianity, the UK's leading Christian magazine. He also serves as editorial director for Premier. Sam is married to Stacey, lives in London and is a keen traveller, reader and tweeter.
View full Profile