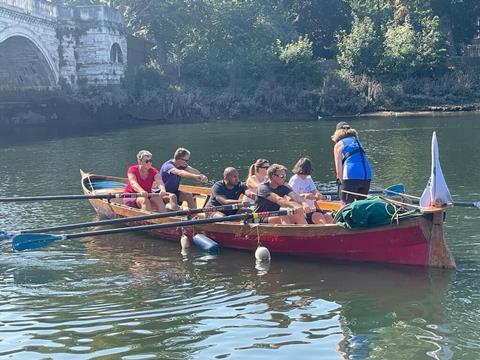 On Saturday 16 September, parenting charity Kids Matter will be taking part in London's Great River Race for the first time. As much as this is an incredible (and fun!) fundraising opportunity to support Kids Matter's vision to see every child in need raised in a strong family, the race route itself has deep significance for the organisation.
Passing under 28 London bridges and running for 21.6 miles, the race starts in Millwall, where the charity's first and longest standing partnership is, and ends in Richmond, where Kids Matter was born.
It was in a playground in Richmond that the struggles of parenting and poverty collided, sparking an idea that was to become Kids Matter. After a particularly bad morning with her toddler-aged son, Eli Gardner (Kids Matter Co-founder & Executive Director) had taken him out to play. As she pushed her little boy on the swing, as much a distraction for herself as for him, she started chatting to a young mum from a local housing estate who had a child of a similar age. She was a single mum, had him at 16 and was living on the 7th floor in a very toxic environment. Life was hard.
As the morning progressed, the young mum grew increasingly frustrated with her toddler until things escalated to the point where she bit his arm by way of disciplining him. For Eli, that was a pivotal moment. She knew well that overwhelming sense of frustration but had others she could turn to in order to keep her child safe; the mum on the playground didn't.
It was in this moment that Eli realised we need to reach mums, dads and carers like the young mum, in a way that doesn't feel judgemental.
Fast forward to the Kids Matter pilot, facilitated by family worker Fuzz Dix, mum of four and part of the leadership team (alongside her husband, Minister Ed Dix) at St Luke's Millwall on the Isle of Dogs. Fuzz was enthusiastic about a programme that would meet the needs of the families facing disadvantages in her community and many (many!) groups later, Kids Matter is an integral part of the Millwall community and continues to be a major support to many families in Tower Hamlets, with parents returning as group helpers and even being trained as facilitators.
Ed will be rowing for Kids Matter in the Great River Race in a team of ten that includes football legend Graeme Le Saux and Kids Matter team members and friends. He says of the upcoming adventure:
"A chance to spend a day on the best river in the world, raising money for the best charity in the world – what's not to love?"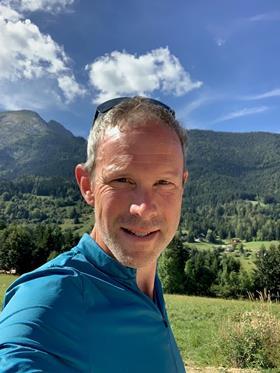 It promises to be an excellent day, which will end for Kids Matter in the place where it all started. Do pop past the Thames to cheer the team on, and if you would like to sponsor Kids Matter's race, visit the team's JustGiving page.