24-year-old business owner Josh Parker wanted to help the national effort to stop the virus, but he didn't know how. So he asked God. Within weeks, an unexpected phone call led to him partnering with the NHS to deliver 2 million PPE gowns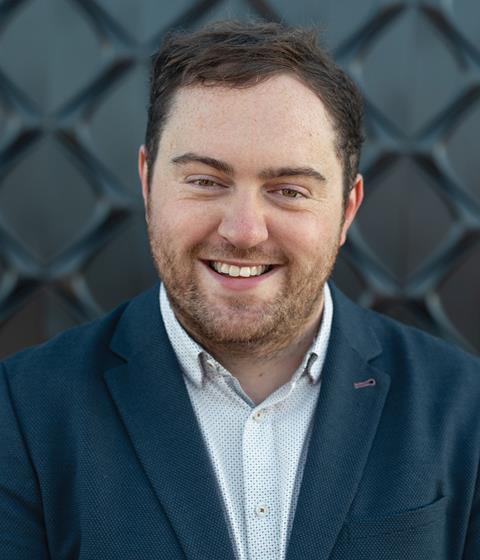 Physiologists say that when a crisis like Covid-19 arrives, human beings tend to respond in one of three ways: freeze, flight or fight. Many of us have experienced more than one of these impulses over the past twelve months. But Josh Parker's default seems to be 'fight'. In recent months, this young Christian businessman has played a key role in the national effort to halt the spread of Covid-19.
Josh Parker's journey to faith began in 2014 when he moved from his hometown of Newcastle to Bournemouth in order to study photography. Soon after this move, he began to feel homesick. In response, he started exploring the Christian faith. He joined a local church, became actively involved in various ministries and soon committed his life to Christ.
Parker says he'd embarked on a "radical journey" of faith, but one area of his life was still off-limits to God. He was afraid to seek God's guidance on whether he should join the family business, Wingrove Motor Company, which has been running motor franchises across the north-east of England for 95 years. His parents had always given him the freedom to choose his own career path. But now he began to wonder: was moving 400 miles away from home to pursue a photography degree just a form of escapism? Was he running away from his calling in the family business?
During a worship evening at a friend's house, Parker finally dared to ask God the questions he'd been avoiding. Incredibly, every time he considered a question about his future, his best friend would spontaneously sing something that seemed to provide an answer. One of his friend's songs was about God guiding him 'home', for example.
This was confirmed two weeks later when he received a phone call from the operations director of Wingrove's "asking for a chat" about "the future of the business". The outcome of that conversation was Parker finishing his photography degree, moving back to Newcastle and undergoing a "whirlwind training course" to officially join the company. Within two years of that happening, Parker had become the fifth generation managing director of Wingrove. He was the sole Christian among a staff of 80.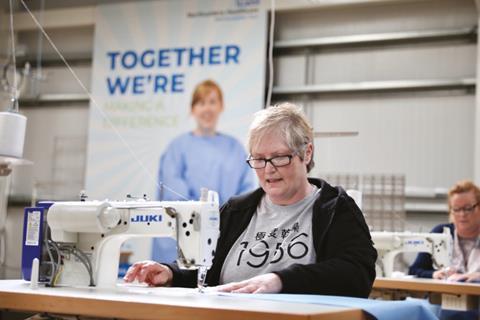 COVID-19 hits
In March 2020, Parker contracted the coronavirus. While his symptoms were initially quite mild, by the third day he says, "everything hurt". Parker recalls struggling to breath as he climbed up the stairs to bed. In that moment he prayed: "OK, God, if this is my time, this is my time. I've had a good life. If you want me to come home, I'd happily come home."
Fortunately, he began to feel better, and soon he was "scrolling frustratingly through LinkedIn, seeing other local business owners turning their business around to help the NHS to support the fight against Covid". Asking God what he could do, he prayed: "We are just a motor trade business, we can't do anything. But you want me here for a reason, so use me." He felt God whisper back to him: "Don't worry, I have a plan."
Within days, an out-of-the-blue call came from the Northumbria NHS Trust. They wanted to know if Wingrove had space to produce PPE (personal protective equipment). He sought advice from a friend who was working as a doctor on a Covid ward. When Parker asked: "How bad is this?", the friend replied tearfully: "We are struggling." That settled the matter – he quickly phoned back the NHS Trust, saying the company would do everything it could.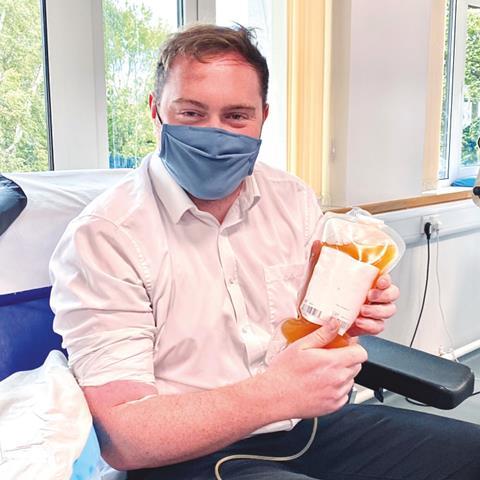 Making a difference
The NHS took responsibility for filling one of Wingrove's distribution warehouses with machines to manufacture PPE, while Parker took the opportunity to "pray over every single machine". Within just three weeks of getting the green light for the project, the first protective gown had been produced in the warehouse.
I prayed over every single machine
Soon afterwards, Parker's doctor friend sent an image of them wearing the gowns made at his facility. That was the moment when Parker realised the difference his company was making for healthcare workers in the north-east. The project lasted for five months until the NHS needed a larger space. By the end of the initiative, 2 million gowns had been produced at Wingrove's warehouse.
Together with the public sector and other private sector businesses, Parker's company played a key role in increasing domestic PPE production and building a more resilient PPE supply chain. The government estimated that before the crisis, less than one per cent of PPE was manufactured in the UK. By the end of 2020, that figure had risen to 70 per cent.
As the fight against Covid continues, Parker has taken further action. He's donating his blood plasma, so those who have been hospitalised by Covid-19 can be treated, and he's already offered another one of his warehouses to the NHS to be used for vaccine distribution.
Reflecting on his lived experience with Covid-19, and active involvement in the response, Parker says the whole experience has made him "even more rooted in his faith". In the future, the Christian businessman wants to "dive even deeper" into strengthening the local community.