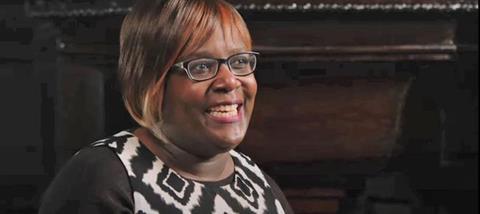 It is no longer controversial to say that the Church of England is 'institutionally racist.' We have humbly acknowledged this, and we want this to be a thing of the past.
Nevertheless, both unconscious bias and more overt racism continue to be more widespread than people acknowledge in our evangelical churches. When I wasn't shortlisted for a post, in an unguarded moment I was told it was because of my colour, and they didn't think I would be the right "fit". Even now, people say "Aren't you lucky you don't live in America?" and I have to explain, actually I have stories to tell. I have friends who look like me who have stories to tell.
That's why the Church of England's Evangelical Council (CEEC) has put together ONE, a resource aimed at helping evangelical churches in the UK to explore racism, ethnicity and justice.
I have been a part of the Church of England since September 1999 when I arrived from Zimbabwe. Racism has happened on my watch and I want to repent of my part in it.
What has been my part? Put simply, I was part of what people have been calling a conspiracy of silence.
The phrase 'institutional racism' can too quickly get us off the hook, because we forget every institution is made up of individuals - we all need to acknowledge the problem and our own part in it.
The waves that broke on our shores following the killing George Floyd in America, sweeping us up in renewed awareness, awakened me to owning that 'the institution' that is the Church of England is made up of people and I am one of them.
I realised that for a long time, I was oblivious. I was complicit. I was silent.
I have repented of that and although it can be painful to talk about it, for the sake of our institution, the church that we love - I will not stay silent.
I want us to challenge any who would see themselves as being a part of this institution to join me in saying: 'This has happened on my watch. This is what I repent of…' After all, racism is a gospel issue and the good news of Jesus is part of the solution not part of the problem.
As Jesus' disciples, we are caught up in the redemptive work of Christ, which is propelling us to this glorious future reality: "There before me was a great multitude that no one could count, from every nation, tribe, people and language, standing before the throne and before the Lamb…. And they cried out in a loud voice: 'Salvation belongs to our God, who sits on the throne, and to the Lamb.'" (Revelation 7:9-10)
When we are 'one' in the present, we stand as a prophetic voice proclaiming what is to come.
Esther Prior is Vicar of St John's, Egham, in the Diocese of Guildford. The ONE resources can be accessed now at ceec.info
Premier Christianity is committed to publishing a variety of opinion pieces from across the UK Church. The views expressed on our blog do not necessarily represent those of the publisher.