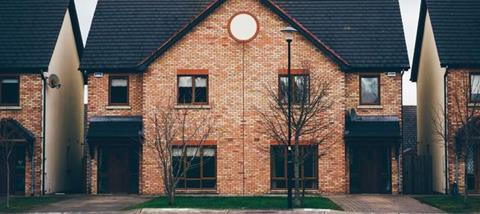 This is not a drill.
If, like me, you've been procrastinating about getting to know your neighbours; if the busyness of life, deadlines, work pressures, childcare and general tiredness has stopped you from drawing your community together, then now is the time.
You might already be one of those rare breeds who lives in a tight-knit community – if so, bravo to you and your neighbours for getting your act together before the Coronavirus crisis hit.
However, there's something about this particular moment that presents a perfect opportunity for each of us to love our neighbour, if we haven't already formed those bonds.
Last week, which marked a year since we moved into our house, I posted a letter through the doors of the 33 houses on my street, inviting people to join a WhatsApp group to co-ordinate shopping trips, look out for those among us who might be elderly and self-isolating, and just get to know who it is that we live alongside.
I'm an extrovert and a 'do-er', with 'Connection' as one of my traits in the Strengthsfinder personality test. But even I was nervous about the thought of putting myself out there only to be rejected.
It turns out I had nothing to fear; that my neighbours had just been waiting for an invitation. So far, more than half of the houses on the street are now represented on our group. We've had some virtual adventures, found connections and learned stories of what brought people here – from those of us who are relatively new on the street to those that have lived here for 45 years.
Rather than hoarding as much as we can for our own families, we can "value others above ourselves" (Philippians 2:3) and "share everything we have" (Acts 4:32).
No matter who we are, what we do, whether we are leavers or remainers, or what our beliefs are, each of us needs the basics in order to get through this pandemic. But what I've found over these strange few days and weeks is that what I need more than anything is other people. As we are forced to stop, as the busyness of life is forced to a grinding halt, we're going to find that our neighbours become our lifeline – whether that's physically being able to help, or sharing information and chatting via a WhatsApp group, we've got to rely on human goodness to help us through.
What these past few days has taught me is that each of us has an opportunity to fight the natural instinct to think only of ourselves. Rather than hoarding as much as we can for our own families, we can "value others above ourselves" (Philippians 2:3) and "share everything we have" (Acts 4:32).
There is nothing original or profound about starting a WhatsApp group on your street. Neither is doing so an opportunity for Christians to 'pounce' on unsuspecting neighbours by showing them just how nice and caring we are, in the hopes that we will lead them to Jesus. We don't love with an ulterior motive of conversion, but our faith compels us to bring hope when there is darkness.
What I've learned is that in these terrifying times, I am as much in need of connection with others around me as everyone else. I pray that our society emerges out of this with stronger bonds with each other, with deeper connections and with a solidarity that cannot be broken.

Chine McDonald is a writer, speaker and broadcaster. She is director of Theos, the religion and society thinktank, and previously headed up public engagement at Christian Aid. She is the former communications director for the Evangelical Alliance. Her latest book is God Is Not a White Man (Hodder & Stoughton). She studied theology and religious studies at the University of Cambridge and is a trustee of Greenbelt Festival and Christians in Media
View full Profile