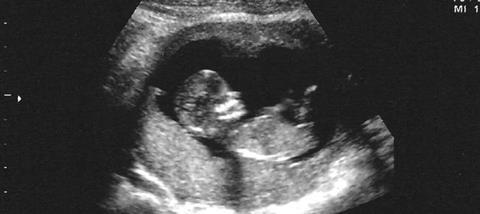 Pro-choice supporters had claimed that vigils staged outside the Marie Stopes clinic were causing intimidation and harassment for patients.
Councillor Binda Rai said she was "thrilled" by the outcome, adding: "This is really a stand for women, and for women's rights to access healthcare that is legally available to them."
Richard Bentley, managing director at Marie Stopes UK, said: "This ground-breaking move by Ealing Council sets a national precedent for ending the harassment of women using legal healthcare services."
But The Good Counsel Network told Premier its members have been holding daily vigils for more than 23 years and their work is entirely peaceful.
Clare McCullough from the Catholic group said: "There have never been any incidents there. There have never been any arrests or charges made there against anybody."
The news comes ahead of the 50th anniversary of the Abortion Act 1967 – the legislation which partially legalised abortion.
With Pro-life campaigners stating that 8.7 million lives have been lost since the Act was passed, Christian Concern is helping to organise "the UK's biggest anti-abortion display" in Parliament Square to mark the anniversary on 27th October. Citing the statistics that "1 in 3 women abort their babies", the group argue "injustice must be exposed to be ended".
Meanwhile, the Christian charity CARE have pledged to "redouble our efforts to prevent further liberalisation of abortion".
"We cannot stay silent at this time. We must speak out boldly yet with gentleness and grace. We must never forget that women do not make this choice without experiencing pain and regret. We are convinced that both lives matter."
The Pro-Life Alliance has launched a campaign urging church bells to be rung 50 times on Sunday 29th October to commemorate lives lost through abortion.
But Dave Borlase of Intercessors for Britain believes much of the Church has been silent on the issue.
"Every day, in England and Wales over 500 of the most vulnerable and helpless have their lives ended. Every day many of their mothers enter a world of guilt and emotional pain, yet the Church is silent.
"Abortion worldwide has taken more lives than all the wars, terrorism and murders carried out by the hands of humanity over the last 50 years. Yet there is no heart to change, the only hope is prayer."