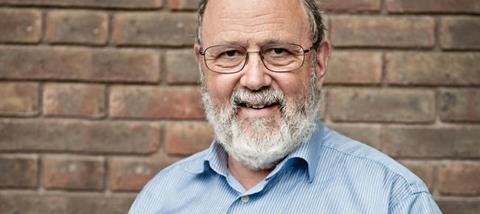 As one of the world's leading New Testament scholars, NT Wright (aka Tom Wright) is used to tackling issues such as the reliability of the gospels and St Paul's understanding of the doctrine of justification (see our recent interview with him).
But writing in The Times newspaper yesterday, Wright dived into the subject of transgenderism, specifically gender fluidity, arguing that today's youngsters will end up as "confused adults" if society continues to deny what he called "the ultimate reality of the natural world".
Issues relating to transgenderism have hit headlines in recent weeks. Transport for London recently announced they'd no longer use the phrase "ladies and gentlemen" when making public announcements. TFL said the phrase was "outdated" and "belonging to yesterday".
Last month a Canadian transsexual refused to give their baby a gender. Kori Doty complained the baby had not been issued a birth certificate because officials say a gender of either male or female must be registered.
It was also reported today that ten volunteers at a National Trust property have been moved from their jobs after refusing to wear rainbow badges which celebrate an LGBTQ campaign.
Wright clearly had in mind some of these recent stories when he wrote the following letter:
"Sir, The articles by Clare Foges ("Gender-fluid world is muddling young minds", July 27) and Hugo Rifkind ("Social media is making gender meaningless", Aug 1), and the letters about children wanting to be pandas (July 29), dogs or mermaids (Aug 1), show that the confusion about gender identity is a modern and now internet-fuelled, form of the ancient philosophy of Gnosticism.
"The Gnostic, one who "knows", has discovered the secret of "who I really am", behind the deceptive outward appearance (in Rifkind's apt phrase, the "ungainly, boring, fleshly one").
"This involves denying the goodness, or even the ultimate reality, of the natural world. Nature, however, tends to strike back, with the likely victims in this case being vulnerable and impressionable youngsters who, as confused adults, will pay the price for their elders' fasionable fantasies."
The Rt Rev Prof Tom Wright
St Mary's College, St Andrews
Although Wright isn't a stranger to contemporary issues such as these, his comments on them are rare. On the equally divisive subject of gay marriage, Wright says the biblical writers viewed marriage as between one man and one woman, but admitted he had no plans "to write more about this any time soon" because its "complex and (obviously) contentious".
The professor's reluctance to wade into controversial issues is understandable in the current climate (just look at what happened to Eugene Peterson). Most have assumed Wright is broadly a social conservative, and his public comments, including the above letter would support that theory. That said, the academic has long argued against what he calls a "radical polarisation" between "Left and Right" which "distorts so many issues". The argument appears to be: If Jesus didn't fit into either political camp, then perhaps Christians shouldn't either?
The LGBT label includes what are arguably two separate issues of sexual orientation (LBG) and sexual identity (T). But Christians on all sides of these debates have rightly pointed out that we are first and foremost talking about real people made in the image of God who we are called to love. Talk of 'issues' should perhaps be secondary. And formulating a biblical response remains a challenge the Church must take seriously.