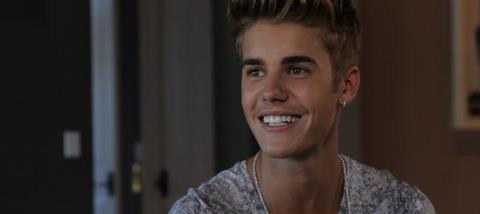 1. 'I could sing of your love forever' - Justin Bieber
In recent years, Justin Bieber has been on a significant faith journey (read the full story here). Nevertheless, this cover of one of the most well-known of worship songs came as a surprise this week.
2. 'Come thou fount' - Mumford & Sons
Mumford & Sons' Christian background is well documented. In this rare audio clip, the band take on the classic hymn 'Come thou fount'. This theologically rich hymn was penned by Robert Robinson in 1757. Robinson was just 22 years old at the time.
3. 'Amazing Grace' - U2
Depending on how you measure such things, U2 may well be the world's biggest Christian band. Bono has written many songs that are inspired by his faith including '40' (see Pslam 40) and 'Where the streets have no name'. This cover of classic hymn 'Amazing Grace' was filmed during U2's 360 tour which ran from 2009-11.
4. 'My Jesus, my Saviour (Shout to the Lord)' - American Idol
Viewers had a shock when they tuned into this 2008 episode of American Idol (the US equivalent of Pop Idol) as they witnessed the final eight contestants singing Darlene Zschech's 'Shout to the Lord'. With the show enjoying such huge viewing figures (27m tuned in), this cover of a Hillsong classic had a big impact. The song became the fifth most downloaded song in that week's US iTunes chart.
5. 'O Mary don't you weep' - Bruce Springsteen
This Spiritual weaves multiple biblical stories, including the flood, the Exodus and Jesus raising Lazarus together into one. Much of Bruce Springsteen's own music also contains Christian themes.
6. 'In Christ Alone' - Owl City
Adam Young (better known as Owl City) has enjoyed widespread mainstream success with pop hits such as 'Fireflies' and 'Good time'. His decision to release this cover of Stuart Townend and Keith Getty's modern day hymn 'In Christ Alone' surprised many of his fans and the cover received a mixed reaction.
Click here to request a free copy of Premier Christianity magazine