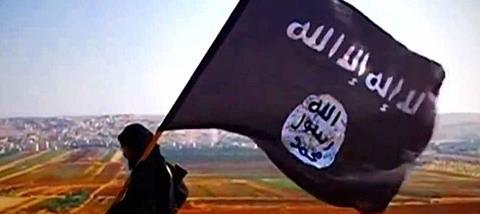 On New Year's Eve a gunman entered the popular Reina nightclub in Istanbul. He fired over 150 shots killing 39 of the people gathered there celebrating the New Year.
One of the two Indian victims of the attack was Abis Rizvi, a Bollywood producer. As friends and family gathered at his Mumbai home to offer support and condolences to his bereaved family, his friend and Bollywood actor Raza Murad gave a statement to the press:
"Those terrorists who have done this are not even human beings"
His anger at such senseless deaths and his own personal loss of a friend is evident. This anger explains his dismissive tone towards the gunman. But his sentiment is not unique. The trouble is, the gunman is a human being. This fact cannot be avoided. But we are tempted to accept this type of statement because the consequences of a terrorist's humanity make us feel uncomfortable. When we make a humanity reducing statement such as this, we are trying to achieve these three things:
1/ Distancing us from their actions
It is understandable why we might try and minimalise the humanity of people who commit such horrific acts. Their actions seem nothing short of evil, nothing like what motivate our usual day-to-day decisions. In saying they "are not even human beings" we are trying to distance ourselves from their actions. We are denying them a place in our tribe. We are saying, "They are not like us."
The trouble is that they are more like us than we care to imagine. If we are honest with ourselves we know that we are far more capable of evil acts than we'd ever dare verbalise. We are not as far away from them as we would like to think. After all, Romans 3:23 reminds us that "all have sinned and fall short of the glory of God."
2/ Removes them from receiving God's grace
Humanity is broken, this is a universal truth. Some might go as far as to say that we are totally depraved. But God sent Jesus so that we might receive his saving grace. This grace is for all of humanity, as Paul writes in 2 Cor 5:15, "he died for all". If we deny the humanity of terrorists like the New Year's gunman in Istanbul, we deny the universality of God's grace. We remove the possibility of God's transforming grace bringing about change in their lives. As Paul goes on to say, "Therefore, if anyone is in Christ, the new creation has come: The old has gone, the new is here!" If this statement applies to the likes of you and me, it also has to apply to Daesh terrorists.
3/Avoids the challenge of relationship
Once we entertain the idea that Jesus died for people like the Istanbul gunman in the same way that he died for us we are forced into a relationship with them. Firstly, a relationship of commonality- we are all sinners needing God's grace. And then, most importantly, a relationship of evangelist- We have some Good News to share with them.
If we say that these terrorists "are not even human beings" we avoid the challenge of what a relationship with them might mean. As Christians we are, at the very least, called to pray for them. But we also need to be asking God who he wants to send to share his gospel with them. We may not be among those called to risk their lives in evangelising Daesh, but we are called to support them both in prayer and through financial means.
Raza Murad's statement sits easily with us because it affirms what we would like to be true
Raza Murad's statement "Those terrorists who have done this are not even human beings" sits easily with us because it affirms what we would like to be true- that these people are nothing like us, God doesn't love them like he loves us, and we are not required to be in relationship with them. But this just isn't true.
It's the gospel 101, Jesus died as atonement for all our sin. When it's put that way, there's no distinction between us and Daesh. Does that make you feel uncomfortable? It's meant to.
Click here to request a free copy of Premier Christianity magazine