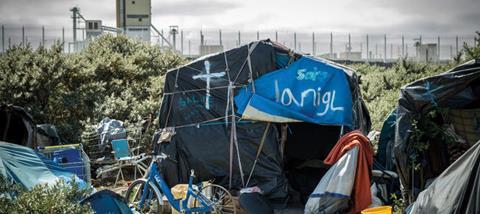 A picture tells a thousand words. When David Cameron spoke at the start of the summer of a 'swarm of migrants' (both terms have now been condemned by many as disparaging labels) he was taking a tough stand on how many people the UK should allow in.
But it was a tragic photograph of a dead toddler washed up on a Turkish beach that turned the tide on the public's and our Prime Minister's perception of Europe's refugee crisis. Within 48 hours of the image of three-year-old Syrian Aylan Kurdi being displayed on newspaper front pages, a public outcry had forced Cameron to make a U-turn and announce that the UK would in fact accept 'thousands' of refugees.
This news came at the end of a summer-long crisis which has seen thousands die on sea and land as they attempted to escape countries where conflict is creating an exodus.
The mass movement of people across Europe had given an already cash-strapped Greece further problems, and there was a tense stand-off between police and the migrants seeking to leave Budapest's Keleti train station.
According to UN Statistics, 62% of those who reached Europe by boat in the first six months of 2015 were from Syria, Eritrea and Afghanistan. Many, if not all of these, would be considered refugees and not economic migrants.
The international crisis has been brought to the UK's doorstep. The port of Calais sits a mere 50 miles from UK soil. As many as 5,000 people (both migrants and refugees) are struggling to survive in makeshift camps there. These camps are collectively known as 'the jungle'. Nobody wants to remain there; its inhabitants aim to the enter the UK by any means necessary.
The decision made by Songs of Praise to broadcast from the camp's makeshift church was heavily criticised by tabloids such as The Express as being a 'waste' of the BBC licence fee. The programme defended itself by saying the episode was not
a 'political statement', but a look at how people 'express their faith'. After the programme was shown, the Archbishop of Canterbury, Justin Welby tweeted 'Well done Songs of Praise' and Rev Kate Bottley said the programme moved her to tears.
THIS HUMANITARIAN CRISIS HAS BEEN TURNED INTO A POLITICAL FOOTBALL
The leader of the Jungle's only church has had a change of heart. Mima says he no longer wants to get into the UK, preferring instead to serve his parishioners. 'I'm happy. I'm not going to the train station to try,' he said. 'Maybe Jesus has brought me [here]. For me it's better than to go to England.' In a message to British Christians, Mima called for support. He said: 'If you can, come and visit us and see…If you can't do that – pray. Pray for the immigrant people...the ones who are dying on the Mediterranean Sea, those who are dying on the train station when they try to go to England. All Christians need to pray for these people…Ask Jesus to give us protection and send the angels.'
MIGRANTS AND REFUGEES
Despite the media focus on Calais over the summer, the camps are not new. There have been both officially recognised and illegal camps for migrants and refugees in the Calais area for most of the past two decades. When the French Red Cross opened the Sangatte refugee camp in 1999, it was designed to hold 600 people. But numbers soon swelled to 2,000. It was hoped that closing the camp in 2002 would stem the flow of refugees. In reality, the opposite has happened and there are between 3,000 and 5,000 people in the 'Calais Jungle' today. Many have attempted to enter the UK illegally, often by stowing away on lorries. In August, one man attempted to walk the 31 miles through the Channel Tunnel. He was apprehended by police near the exit in Folkestone.
Although most media outlets have used the term 'economic migrants', some believe those gathered in Calais are better described as 'asylum seekers'. But there's also no doubt that some in the camp see England as a 'dream country' (this was the phrase used by one man who was interviewed by the BBC). Some believe they are attracted to the UK's benefits system. Others argue that the prevalence of the English language makes the British Isles the obvious European destination, especially if they already have relatives here.
Given that net migration to the UK is at an all-time high, it would be easy to assume the crisis in Calais is representative of a British problem. But in reality most of Europe is being forced to deal with migration. Of the many thousands who've arrived in Europe this year, only 1% have made their way to Calais. The UK accepted 10,000 non-EU applications for asylum last year. Germany and Sweden took 40,000 and 30,000 respectively.
WHAT WOULD JESUS DO?
While travelling to Greece or Turkey to help refugees isn't feasible for most of us, Calais is on our doorstep. A number of UK churches have collected and delivered toiletries, blankets and clothing to the Calais migrants. The Bishop of Dover, Rt Rev Trevor Willmott, said it was 'critical' that the needs of migrants in Calais are addressed by the Church. The bishop has called on major Christian aid agencies to 'work together' and work with the governments on both sides of the channel.
But when contacted by Premier, Christian Aid said it did not work in Europe and had no plans to directly offer support to those in Calais, but added it was helping refugees around the world. World Vision UK said the charity was focusing its efforts on helping refugees before they reach Calais.
Only CAFOD was able to say it is working practically on the ground. As well as providing 'food, blankets, clothes and hygiene items such as soap, toothbrushes and toothpaste to migrants and refugees in Calais', the charity has lobbied the Mayor of Calais and the French home secretary to 'do more to help'.
Premier's Jamie Cutteridge, who visited Calais recently, said he was shocked at the lack of charities helping in 'the Jungle'. Commenting on the general apathy he observed, Jamie said, 'David Cameron apologises to holidaymakers whose journey has been disrupted, we sip our coffee and move on with our day. But we know that isn't how Jesus views people: every single one of those 5,000 refugees in that camp are beautiful, unique human beings, perfectly created in the image of God.'
Neither the French or British government, nor the EU appears willing to take full ownership of the crisis. Even some charities seem to assume it must be somebody else's job to help. Although a huge amount of aid has been delivered to Calais, there is a lack of willing hands to distribute it. And with little talk of a political solution, the crisis could continue into the winter months. How will the Church respond?
Jamie Cutteridge, deputy editor of Premier Youthwork, recently visited the 'Calais Jungle' with a group of UK youth workers to meet the people and deliver help. He says there's a need to understand the story in terms of a 'humanitarian crisis'.
These aren't economic migrants – they're refugees, asylum seekers. If you ask why they want to come to the UK, no one mentions our benefit system, instead they talk about jobs, they talk about family members over there. They don't see the UK as a 'soft touch', they see it as a place to build a home.
There's a need to re-humanise those in the camp. When the news calls them 'migrants' in a pejorative sense, we must call them people; even 'refugees' would be more reflective of their situation.
Before we went to Calais, we expected it would the first of many aid trips, travelling in vans to distribute more tents and supplies. That's not what's needed. Organisation and logistics are needed. Charities are needed. It's a disgrace that this humanitarian crisis has been turned into a political football, that groups are afraid to get involved because it's seen as 'too political'. The reality is that this story, this camp, isn't going anywhere.
To read more from Jamie and watch the video about his trip to Calais, visit premieryouthwork.com/calais
Jamie Cutteridge tells the real-life stories from those in the Calais camp
David is Ethiopian; he fled the country overnight after the government discovered he was a member of an opposition party. He plans on staying in the camp until he is successful. The Ethiopian government would kill him if he returned. Every night for the last three months he's attempted to get across the tunnel. The day I met David was a rest day for him. Trying to cross the Channel is hard work, so once a week he gives himself a night off. His friend sitting next to us won't be trying tonight either: he's on crutches after a failed attempt the night before.
Mustafa has an infectious, broad laugh and a beaming grin. He speaks brilliant English in a weird Brummie accent, despite never having been to Birmingham. His brother lives in the 'second city' and he's picked up all his English from chatting to him, hence the accent (and typically dry English sense of humour). He fled Afghanistan a year or so ago and has been at the camp for a few months.
Abdul left Iran after his father tried to make him join the army. He had no interest in killing other people so he ran away, slowly making his way across Europe before arriving at the camp two days before we did. He doesn't know anyone in the UK, but he can't imagine anywhere else offering him a better chance of re-establishing his life. He also knows that the UK doesn't deport to Iran, which for him is crucial: if Abdul went back to Iran, he would be killed.