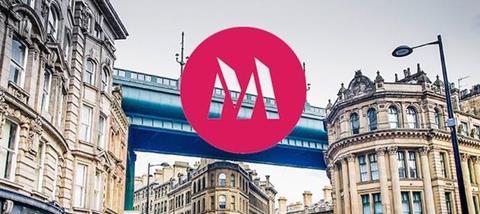 I have spent the last 2 days at a conference in Westminster Central Hall run by the British incarnation of the worldwide group Movement Day. Movement Day UK describes itself as a "Unity Movement" and Roger Sutton, the leader of the organisation, says that it has "a passion to see our places transformed in every area of culture; transformation being characterised by spiritual, cultural and social change –[because] people and places matter to God." More broadly it describes its values in 5 statements:
1. Relationship Matters
2. Places Matter
3. Holistic Transformation
4. Passion for Unity
5. Prioritising Prayer
Truly cross-denominational (Pastor Agu & Bishop Angaelos were both amongst the speakers), it seeks to influence all the streams of the UK church.
>
Different Spheres & The Kingdom
In addition to the plenary sessions – gathering 1000 leaders from across the church, the event included multiple seminars and practitioner facilitated tracks, including Business, Politics, the Arts, Social Tranformation and cross-cultural mission. Steeped in "Kingdom Theology" the movement takes its inspiration from Colossians 1: 15-20, and the Dutch Reformed pastor and former Prime Minister of the Netherlands, when he said:
"There is not a square inch in the whole domain of our human existence over which Christ, who is Sovereign over all, does not cry, Mine!"
Endorsed by multifarious Christian organisations, including The Evangelical Alliance, World Vision, LICC, Care for the Family, Christians in Politics and The Jubilee Centre, one gets the impression that Movement Day has significant partnerships with a wide array of leading Christian groups and organisations.
Highlights
For me, the stand out session was a discussion entitled "Is your unity movement a whitewash?" Although allocated one of the smaller rooms in the venue, it was full to bursting. Addressing the issue of relationships between local churches from different ethnic backgrounds, it assessed both the opportunities and challenges this presents.
However, for me, the "elephant in the room" was how we begin to understand the vital importance of building multi-ethnic churches, as expressions of what Ephesians 2:13 describes as the "manifold" (or in the Greek literally "multi-coloured") wisdom of God. Relationships built between, for example "black churches" and pre-dominantly "white churches" are vitally important, however that will only take us so far as the Body of Christ. I am a leader in a church in Lambeth which comprises over 70 nationalities and is roughly 50% white and 50% non-white. Such a congregation truly represents our local area and in the last 10 years we have journeyed, sometimes painfully, from an unrepresentative demographic to something more reflective of our locality. We now regularly say from the platform "if you're looking for a black church, this isn't the place for you; and if you're looking for a white church, the same applies."
For me, building a multi-ethnic congregation is a true expression of the Kingdom of God – as is building a church that is both diverse in terms of age, gender and in many ways the other big issue for our churches to address – class. It's not easy, and we have a long way to go – a diverse Sunday service isn't enough – true integration demands that we are in each other's lives, that we spend time with each other outside of church, eating and playing together, truly sharing our lives. We have found that the potential for cultural misunderstanding is huge but this is a "project" worth being involved in! In fact little matters more to me personally than this issue.
Other highlights included the contribution of Kevin Palau (son of the well-known evangelist Luis), who is based in one of the most "unchurched" cities in the US – Portland, Oregon. His description of what God has done when Christians in unity set aside their differences to truly live out the Gospel is extraordinary. Taking seriously Jesus' command in John 13:35 to love one another, he testified to the power of unity across churched and significant theological divides, in catalysing social change in a pre-dominantly secular environment.
Finally, listening to the Chief Constable of a large police force and the individual who heads up the Government's national, somewhat controversial, counter-extremism strategy – Prevent – was a reminder that God wants Christians to be involved across the whole of society, being salt and light and extending the Kingdom of God. The day ended with a powerful symbol, when the leaders of the Government & Politics seminars symbolically washed the feet of the leaders leading all the other "tracks". It was a moving sight.
Call for Action
It is difficult to hear all the inspirational stories and to go home unchanged. But, as ever, the proof of the pudding will be in the eating! The challenge now is for Christians in all denominations to take this call for unity seriously and to turn this energy into concrete action.
Two questions were posed: What are we going to do as individuals representing many different churches and expressions of the faith? And finally, as President Bartlet memorably repeats over and over again in The West Wing – "What's next?" I'm not sure I know the answer but what is for sure is that this is the start of a journey for many churches and individuals. It will be both exciting and fascinating to see the results.
Matthew Rhodes is a lawyer & freelance public affairs consultant who has worked in politics for 12 years. He is also on the Leadership Team of Streatham Baptist Church.
Click here to request a free copy of Premier Christianity magazine