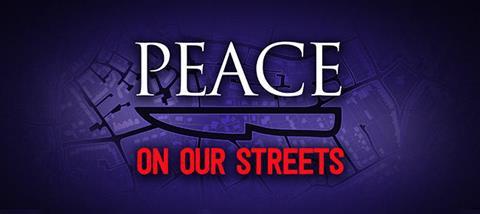 I recently went to view a flat for my sister who is moving back to London. She asked me to take photos and meet her potential new housemate to help decide if it's the right place to begin a new chapter of life. I was shown around by a friendly, smiley chap in his early thirties who works in fashion PR. He was typical in some ways of the 'hipster' types moving into my area in southeast London: young, tattooed and mostly middle-class.
When I asked what he thought of the area, his review was a positive one. The bars are great, the restaurants even better and well, the views across London are spectacular, aren't they?
But when I raised the more insalubrious aspects of Southwark – crime rates, serious youth violence, anti-social behaviour – his tone changed. Yes, he admitted, in a more hushed voice, Southwark has its problems, but don't worry, those issues tend to be "gang-related", he said, with a nonchalant wave of the hand. The subtext was clear: knife crime is a problem happening 'out there'. It's not something that will reach the door of 'nice' people like you and I.
This kind of attitude is one I have heard too many times from different people – some friends, some family and, admittedly and shamefully, I've thought it myself. The problem with it is that it's fundamentally incorrect, serious youth violence isn't happening 'out there' it's happening right here, and no amount of burying our heads in the sand will change that.
Last year, as I was driving out of the carpark next to our flat with my husband and young daughter, we were confronted by police tape strung across the street, cutting off our access to the main road. We later found out that a 17- year-old had been killed – stabbed to death and left bleeding outside our local grocery shop.
Since then, another 12 people at least have been killed in Southwark – several just a few miles from my home. Overall, my borough has the second highest rates of murder for the whole of London this year.
The serious youth violence epidemic sweeping our nation demands our attention. The attitude that says it won't impact me, that it's not a problem happening in my community, that my children will be safe is myopic, naïve and, particularly for Christians, totally immoral.
As followers of Christ we have a clear mandate in the Bible to stand in solidarity with our neighbours. To defend the defenceless, be a voice for the marginalised and mourn with those who mourn. How can we do that if we fail to identify with the suffering of the very people living in the road next to ours or the flat opposite?
Who will speak up?
Since the media started reporting regularly on the growing problem of knife crime in the UK we've not seen one major protest decrying this evil. There are some excellent grassroots initiatives and some incredibly committed people working to establish peace and solutions, but where are the masses? Where is the righteous indignation of the people of God?
Some 100,000 people marched in London just a few months ago condemning the arrival of President Trump to the UK, and yet there has been silence in response to the deaths of many children on the streets of our capital. If we won't speak up, who will?
Back in February when I first wrote about serious youth violence for Premier Christianity magazine, what became clear from talking with several Christians was that even the most well-meaning of us feel powerless and unsure of what to do and where to start.
Knife crime seems like a problem of gargantuan proportions and a battle we're ill equipped for.
I'm sure William Wilberforce thought the same when faced with the prospect of changing the law on the entrenched and pernicious transatlantic slave trade.
Join the campaign
The good news is that there are things you can do; you can join the battle for peace on our streets.
During October Premier is organising a week-long prayer campaign to galvanise Christians across the UK to pray for their areas (sign up here). We want Christians in every corner of England, Scotland, Ireland and Wales to commit to praying for young people, their families, teachers, youth workers, churches and specialist organisations working in their communities.
And we're asking Church leaders to join us in holding up our nation before God (ask your pastor to join us in prayer).
Prayer is the powerhouse of all we achieve on this earth. Jesus knew that and spent as much time as he could with the Father. He often withdrew from the crowds to spend time with God.
We need God, through prayer, to ensure that the strategies, projects, charities and outreach work we do is infused with the power of the Holy Spirit.
And while we intercede for our nation and ask God to heal hearts and bring peace, we may just see the breakthrough that has so far eluded politicians, police and youth workers.
We weren't called to a life of self-containment and preservation, but rather to radical sacrifice, compassion and community, as we pick up our cross and follow Christ.
Join Premier to pray for peace on our streets and let's see what God will do in and through us as we commit the issue of serious youth violence to his sovereignty and wisdom.
Sign up to Premier's prayer campaign at peaceonourstreets.org.uk
SPECIAL: Subscribe to Premier Christianity magazine for HALF PRICE (limited offer)