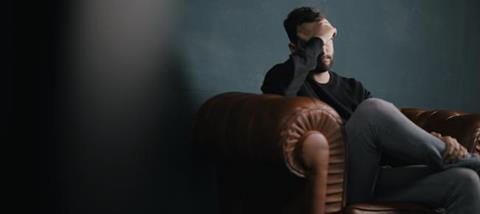 Whichever way you voted in the EU referendum almost three years ago, I think its safe to say that most of us are feeling pretty fed up about Brexit. Remainers and Brexiteers alike are exasperated and there seems to be no clear way forward. Perhaps you feel anxious about the future of the UK, or frustrated by the division in parliament and the polarization among voters. Maybe you're just plain sick of hearing about it.
It's easy to feel despondent in our current political climate. The nation is divided; the unity of the UK is in question and our economic stability is under threat. The results of a recent survey of 35,000 people showed a significant increase in "mental distress" since the 2016 referendum. It seems many, many brits are anxious and disillusioned.
But how should we, as Christians, respond to all this division and uncertainty? What difference does the gospel make to Brexit? And how can we be impacting those feeling hopeless around us, for the glory of God?
Here are four hope-filled ways to respond to the Brexit Blues.
1. Remember that God is sovereign and powerful
When we focus only on the political narrative around us, it's easy to feel like God is distant or powerless. No one mentions God when debating solutions to the Irish border issue, or whether no deal is a viable option. Is he really in control of it all?
Throughout scripture we have many examples of people who worried that God wasn't in control. It must have seemed to Joseph that it had all gone wrong when he was sold as a slave and then thrown into prison. The disciples thought it was hopeless when Jesus was crucified. But when we doubt God's sovereignty, and fear what people might do, we are simply forgetting who he is.
The bible says: "The Lord foils the plans of the nations; he thwarts the purposes of the peoples. But the plans of the Lord stand firm forever, the purposes of his heart through all generations" (Psalm 33). Just as Joseph, Jesus' disciples and countless others saw that God was always in control, outworking his sovereign will, so it is for us. God is totally in control of Brexit, sovereign over every decision made in both the House of Commons and the European Parliament. Whatever anyone says, only his purposes will stand. So we need not fear uncertainty. We can trust that God has the UK, and indeed the world, in his sovereign hand, because that is what his word tells us.
Remember there is great power in God's word. People's voices can sound so loud, opinions about Brexit are everywhere and there are no real answers. But when the debate becomes deafening, we can find comfort in the power and truth of God's word. "By the word of the Lord the heavens were made, their starry host by the breath of his mouth…For he spoke, and it came to be; he commanded, and it stood firm" (Psalm 33:6-9). God brought about the creation of the universe by the words of his mouth. So let that voice be the loudest.
2. Remember that God is good
As people around us might be feeling increasingly pessimistic about the future, we can, in contrast, be hopeful because we know that God is good. He is compassionate, loving and merciful, and he has good plans for his people. "'For I know the plans I have for you,'" declares the Lord, 'plans to prosper you and not to harm you, plans to give you hope and a future'" (Jeremiah 29:11). God is for us, and he is always working things together for our good.
Perhaps you're struggling to see what "good" could come from our current political situation, but there is so much we don't know: about the future, about our hearts, and even about what is really good for us, and others. What we do know is that God is good, and in the uncertainty of Brexit, and all of life, his goodness is unchanging.
3. Remember we're living for a different Kingdom
Of course the future of the United Kingdom matters. But the eternal kingdom matters infinitely more. We must shift our perspective. In or out of the EU, people need to know the saving power of Jesus to forgive sins and offer eternal life. That's real hope. That's the ultimate solution to all our anxiety, pain and brokenness. "For here we do not have an enduring city, but we are looking to the city that is to come" (Hebrews 13:14).
God has eternal purposes, not just plans to smooth out the political situation here and now. And he will accomplish them, even if that's through things getting worse for us here in the UK. His desire is for people to turn to him, for those who love him to trust him more deeply, and for his children to become more like him. And all of that can be accomplished whatever the political climate (and, dare I say, especially when things are bleak).
Looking to the eternal kingdom also means we can be freed from Brexit blues because the UK isn't our true home. We are only journeying through, and one day we will be living in a perfect, everlasting kingdom without conflict or division, under a totally just, wise and loving King. This hope we have is sure, and does not change like our ever-evolving political landscape. Therefore we have great cause to rejoice today, knowing that our glorious future is certain.
4. Remember our hope is worth sharing
Since we have such a great hope, how can we be salt and light to those feeling frustrated and despondent around us? Philippians 4 says: "Rejoice in the Lord always. I will say it again: Rejoice! Let your gentleness be evident to all… do not be anxious about anything, but in every situation, by prayer and petition, with thanksgiving, present your requests to God."
Imagine if those around us feeling despondent saw that we were always full of joy. Imagine if, in the midst of division and arguments, our gentleness was evident to all. What if, amid great uncertainty, we weren't anxious along with everyone else, but prayerful? Suppose that, when others complained around us, we gave thanks? Don't you think they'd notice? If people are feeling disillusioned, what a wonderful chance to talk about the hope we have in Christ. Let's pray for boldness and seek out these opportunities.
And let's pray for the future of the UK. Of course, we want to see a good resolution, greater unity and a bright future for our nation. But whatever the outcome, we can rejoice in knowing that our God is sovereign, that he is good, and that ultimately we are living for a very different, far more glorious, eternal kingdom.
Sarah Phillips lives in Oxford with her husband and is a stay-at-home Mum to two young boys. In her spare time she blogs on christian living. Follow her on Instagram @thoughtsonhowhelovesus
Enjoyed that? Get more articles covering news, culture, faith and apologetics in every print issue of Premier Christianity magazine. Subscribe now
Premier Christianity is committed to publishing a variety of opinion pieces from across the UK Church. The views expressed on our blog do not necessarily represent those of the publisher.