Despite being the leader of a church for many years, Alistair Forman didn't fully appreciate the grace of God. When he delved deeper into the parable of the prodigal son, he discovered a loving father who really is as good as he says he is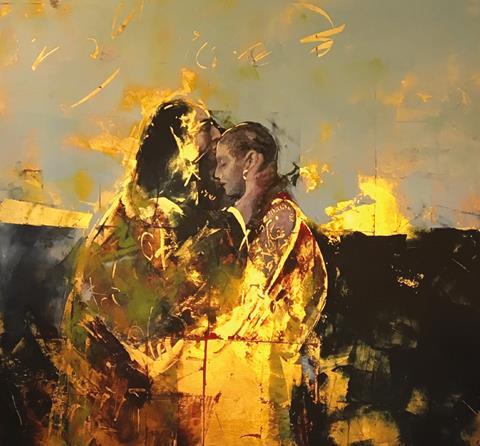 Have you ever wondered what the parable of the prodigal son might have looked like if Jesus had kept going? If he had kept the story rolling and continued that tale of one father and his progeny? I've always thought the Gospel writer leaves Luke 15 tantalisingly unfinished. One son comes home, redeemed and rescued from the moral mess he gets himself into, but we never know what happens next. As for the other son, the elder brother who stayed at home, does he ever learn what it means to be accepted and chosen by the father?
I have often found myself reflecting on the lives of those brothers. As I have considered their behaviour and God's response, a strange yearning has emerged for Jesus to somehow edit my Bible and provide me with a couple of extra verses to answer all the questions agitating me. As I've pondered the implications of the radical grace writ large, I have found myself questioning who God is and who he made me to be. All of those queries and internal struggles come from putting myself in the brothers' shoes. I want the story to continue because the "What next?" feels like a question that is so relevant to my own life and walk with Jesus.
When the prodigal son wakes up in his bedroom on the day after the feast, after all the forgiveness and all the restoration, I can't help but think it parallels the situation of the new believer. If we are fortunate enough to have experienced a powerful conversion, we will understand the peace that descends the moment we surrender our lives to Christ and receive his forgiveness. Now, I could spend 10,000 words writing happily about the grace collision that happens in that moment, where all our mess gets overwhelmed by all the Father's goodness, but it's the "and ever after" that I'm interested in. What happens the day, the week and even the years later?
ADOPTED SONS AND DAUGHTERS
When I became a Christian, I knew I'd been accepted and washed clean by God, but I also knew how prone I still was to rebel, to be selfish and to get lost all over again. The parable of the prodigal son weighed on my mind because I wanted to know what God would do after he had welcomed the younger brother home. How would the father react if the prodigal son sold his ring or cloak to pay for his next addictive fix just days later? What if, several months down the line, he visited a prostitute, or debt collectors turned up at the door of his home? Was this redeemed child now cured of sin and selfishness completely? If not, would the father be as extravagant in his forgiveness a second or third time? I knew that God was loving, forgiving, kind and a cleanser of sins, I just didn't know how many times God would choose to rescue me if I kept falling. I knew I was a new creation but I didn't know how much of the old me was still left in there.
As I entered my late 20s, God blessed me by putting me in a church where people knew and loved the Father, and who weren't secretly worried he was going to beat them up. I found myself surrounded by others who believed that God was better than I thought he was. They had a "fear of the Lord" (Proverbs 1:7), but they also understood that he was Abba, Father. They saw that the Lord was helping them through their issues, not waiting at the end of the road, arms folded, leaving them to figure life out by themselves.
The parable of the prodigal son seemed to come up time and again in the services and conferences I attended at that time. In fact, three parables about three lost things kept recurring: a coin, a sheep and a son (Luke 15). My friend Tom Allsop preached it this way: "The coin doesn't know it's lost and doesn't know the way home. The sheep knows it's lost but doesn't know the way home. The son knows he's lost and knows the way home, but he has to choose it." In each case, Jesus was telling us that, in God's family, lost things get searched for. The message wasn't complicated.
WE EITHER BELIEVE WE ARE AN ADOPTED CHILD OF GOD, OR THAT WE ARE A SPIRITUAL ORPHAN
Regardless of how clued up we are about the state of our need, regardless of how many 'worst' days we've had, God the Father keeps coming for us. Jesus, who only said what he heard his Father say (John 12:49), and only did what he saw his Father do (John 5:19), communicates the Father's character: he is always going to search for what he deems valuable.
I felt God speaking to me during this time in a way I never had before. More precious than a coin or a sheep, I realised I had the very image of God stamped upon me. I started to understand that I was seen by him as an adopted son, even though I was more used to seeing myself as a Christian orphan. The whole of the Bible seemed to be shouting a message at me: God, who at the dawn of creation, knew that to love humanity would one day mean to die for us, did it anyway. That's how valuable we are to him.
I'd never fully understood that truth before. It had either passed me by or not ever properly taken root. I'd missed it, despite all the sermons I'd sat through and all the books I'd read. I had been so busy volunteering for churches, singing songs and doing all the Christian stuff that I'd never fully opened my heart to the fact that I was that loved and that valuable to God. I knew I loved God, but I didn't trust him enough to believe he'd come back for me seventy times seven (Matthew 18:22). My theological mindset, when it came to sin, was three strikes and you're out – even though I knew that was not biblical. Now, I realise God says to me: "No, it's actually seventy seven times seven, and then some more after that."
I AM WHO HE SAYS I AM
It took me many years to fully realise and accept the grace of God that I received on the day I became a Christian. I went on to become the pastor of a church, and even though I thought I had it straight in my mind and heart, it turns out that I had no idea just how many reservations were buried in me. I loved God and, even though I thought I knew all about the cross, my heart was riddled with fear and insecurities.
He won't let us take the place of a slave when he says we are his children
Interestingly, what I have come to learn from working in churches, is that regardless of age, life stage or experience, at some point all of us worry that we are not enough, or that we are too broken to be loved by God and others. It seems that no one – from the cleverest kid in the class to the most anointed worship leader on stage – is exempt from the fears and concerns the human heart can conjure up. And what I've also come to understand is that what we believe about our God-given identity is the most important factor in how we respond. We either believe we are an adopted child of God or that we are a spiritual orphan. It's one or the other.
God is who he says he is; loving, patient and kind. He's the one who breathed the universe into being and who knit each one of us together in our mother's womb (Psalm 139:13). When we believe this, it changes everything. When we see that we are who God says we are, we can accept the restoration that comes from him; we can accept the ring of sonship that he places on our finger. We see that we are no longer spiritual orphans and that we don't have to figure it all out by ourselves.
There's no need to protect ourselves or hoard what we can to survive when we understand this truth. Our value isn't found in the number of people who like our social media posts or show up to our birthday party. We don't need to self-medicate with drink, pornography or food to feel good or valued. His words about us – no one else's – determine our worth. And because we are so valuable in his sight, we aren't allowed to diminish ourselves in front of him. He won't let us take the place of a slave when he says we are his children. We are fully restored, completely valued, recognised in heaven and on earth as God's adopted and chosen child. This truth was the antidote to all the fears I'd been clinging onto.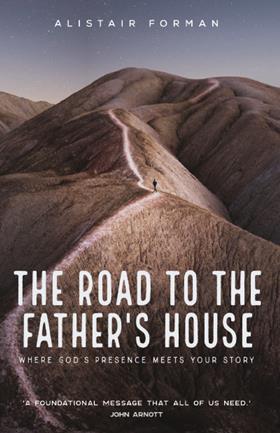 The "What happened next?" question became a decade-long walk to my eternal home, with the Father by my side, living as an adopted spiritual son of God – the kind that Romans 8 talks about. Discovering - and living out - this truth turned my faith upside down, because sons and daughters of God think about life differently. They think about money differently, because they know God owns it all anyway. They think about their future from a position of security in him, not a fear of the unknown. They know the stage belongs to Jesus and so they don't have to fight for their place in the spotlight. They have peace, because they trust in a good Father's love for them. This is what the Christian life is really all about. It's where we realise that we are not only saved from something, but also to something.

Alistair Forman is a pastor and writer. His book The Road to the Father's House (Instant Apostle), which explores the parable of the prodigal son and what happened next, is out now
View full Profile