Seen a film that drew you into a story? Tuned in to the imagined world of an audio drama? Laughed or gasped with others at live theatre?
Love, pain, hope, greed, trust, failure and renewal are among the drivers for great story. For Christians, drama can be a way to explore the human condition in the light of our faith.

Radius, a member-run UK charity, links people across the country who share an interest in faith and drama. Join us.
Use drama in the life of a church?
Are the kings still wearing curtains? Drama to share stories of faith and explore their meaning can go far beyond the Sunday School nativity evoked by Les Ellison's title. His play, available from the Radius script store, asks what fresh insight is found by those taking up the challenge to retell the story to a new generation. Check out our Christmas scripts in a range of styles and cast sizes. It's not too early to plan!
Drama can open conversation on difficult issues – including within a church. Always?, one of the short plays for on screen performance published by Radius during Covid, deals with a home group recognizing domestic abuse. Sacred Spaces, a collection of short dramas about a new minister's relationship with church officers, can be used singly or linked to a one act play.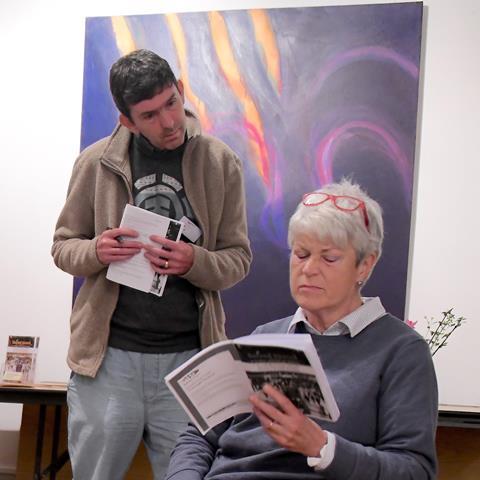 Enjoy creating drama?
Radius membership has included writers, actors and audiences since it started in 1929 as the Religious Drama Society of Great Britain, with Sybil Thorndike and Dorothy L Sayers among the early members. Opportunities and encouragement for today's playwrights include a good value script-assessment service and online resources such as Listening, Hearing, Seeing by Radius trustee and scriptwriter for The Archers, Nick Warburton.
Exploring the Mystery, a Radius day festival in Cambridge last September, showcased two new plays chosen from an open call for scripts, along with short plays based on Bible stories.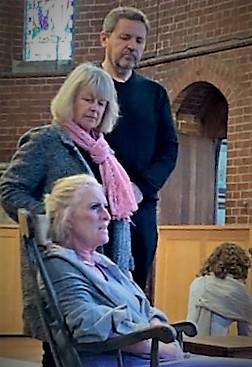 Reflect on the relationship between drama and faith
Radius Performing, the Radius member magazine, includes reflections by actors and playwrights; reviews of religious themes in films, theatre and TV drama; plus news of events run by the society.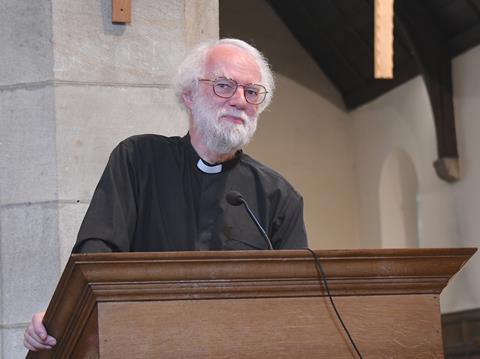 The lecture is free to watch on the Radius YouTube channel
Get involved
Find out more at www.radiusdrama.org.uk. Follow us on Facebook, Twitter or TikTok. Join Radius as a member (£20 per year, £10 students) to support this work and access email news updates, the magazine, member meet ups including online playreadings, and interesting volunteer roles.