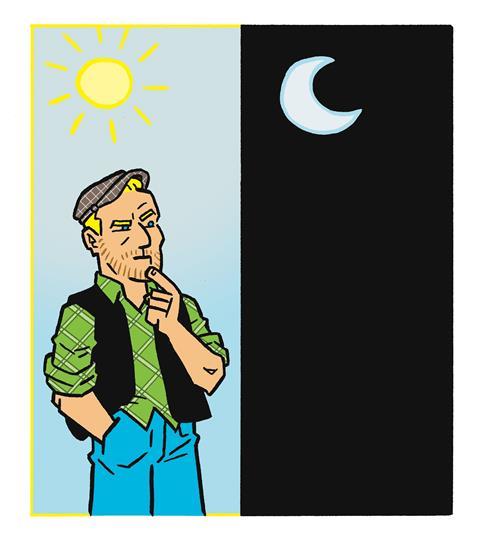 It seems to me that darkness has a PR problem.
As a worship leader and songwriter, I'm part of the problem.
In my time, I've tried to "shatter the darkness", "tear the dark apart" and "let the darkness fear", among other unfriendly acts. But I wonder if I've been looking at it the wrong way.
While reading Barbara Brown Taylor's Learning to Walk In the Dark (Blackstone), I encountered this unfamiliar passage of scripture: "I will give you treasures hidden in the darkness - secret riches. I will do this so you may know that I am the Lord." (Isaiah 45:3, NLT).
Of all the things I have sung about darkness, I've never mentioned the treasures or riches found there. I mainly just prayed for it to go away.
It turns out there are some wonderfully positive things that darkness does on our behalf. It is in the darkness that we rest and are restored; where we heal and recover from the damage we sustain in daylight. It isn't harsh midday light that lovers crave as a romantic setting; darkness is where intimacy and romance flourish. Our entire ecosystem hinges on nocturnal creatures and the light-avoiding flora that flourish in the dark.
Darkness isn't inherently villainous. It is simply the other half of the day.
When I look at this on the metaphorical level, I can see how the discomfort of darkness catalysed growth in my own life. I think of my son's autism diagnosis and how it shook me to the very core. But that period in my life also caused me to learn a new kind of faith; one that felt more like groping around for a hand to hold in a blackout than the brand of optimistic certainty I was used to.
I didn't emerge from that darkness hopeless or jaded; I learned valuable lessons there. I grew in my capacity for empathy. My ability to process my own emotions took huge strides forward. Most significantly, my relationship with God became more honest and real.
Like an analogue photograph, beauty is developed in the dark. Let's face it, the good times are not characterised by self-examination, repentance or digging deep to find a new level of integrity. No, that all happens on the night shift.
I understand why we have an aversion to darkness – it's the uncertainty of it. We're not sure what may be hiding there and we assume it must be bad. But if we agree with the psalmist that the "darkness is as light to" God (Psalm 139:12), then we do know at least one thing we're going to find: God himself. There may be some scary things to navigate, but darkness does not indicate the absence of God.
So if I were in charge of the PR campaign for darkness, I would try to break its automatic association with horror movies and "dark nights of the soul". I would remind us that the night has simply been misunderstood.
Anyone who has had their breath stolen by a canopy of stars, knows that the darkness holds treasures of its own.

Chris Llewellyn is both a solo artist and founding member of Rend Collective. Hailing from N.Ireland, he now resides in Nashville, Tennessee with his wife, Gabriella, and three young children. His toxic trait is trying to convert unsuspecting people to CrossFit.
View full Profile