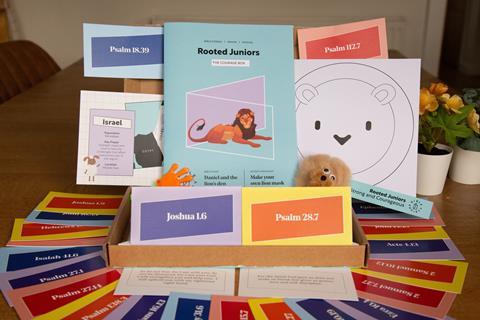 Children are loving Rooted Juniors, Bible Society's subscription box that provides a colourful way into Scripture.
Get a free Welcome box when you join for £5 a month and find out what's getting children excited about the Bible and inspiring them to pray.
With the arrival of that first box, members are engaging with God's word in a new way. They find it packed with activities centring around powerful Bible verses that speak straight to them.
A big part of the Welcome box is a world map and stickers. With each box that arrives, Rooted Juniors discover stories of Bible impact around the world. As children experience these stories of lives changed by the Bible, their world map helps them to keep young people everywhere in their prayers.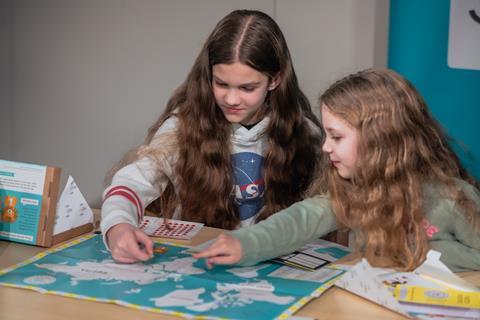 One mum said her seven-year-old son 'completely loves his Rooted Junior resources' and 'thinks his map is great and likes to find the country and mark it. He takes time to make sure he prays for the country.' She added that the resources are being enjoyed by the rest of family too. 'My four-year-old is a little young but loves the activities.'
This connection, which inspires children to pray, goes beyond even the stories. They know their monthly subscription of £5 or more isn't just providing their own resources, it's bringing the Bible to other children in all kinds of places.
Do you know a child aged 7–11 who would love to discover Scripture and share it around the world? Join now to reveal the power of the Bible to them.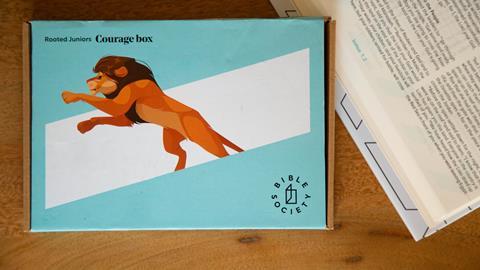 Join Rooted Juniors today
Rooted juniors members receive three boxes a year and each box spotlights a different aspect of the Bible's relevance to children. Every new Rooted Juniors experience is an invitation for your Rooted Junior to explore a life-changing biblical theme.
One delighted nan said her seven-year-old grandson loved the story of Hugo in the Light box – he was excited by the detail that Hugo, like him, gets collected from school by his grandfather. She went on to say, 'As a former primary school teacher, I liked the way the concepts linked up.'
Join today and your Welcome box will be followed by the next biblically-themed box – an opportunity for your Rooted Junior to find out more about the Bible's message.
Rooted Juniors is enormous fun and leaves children with a legacy of discipleship.
Make sure you join in time to receive the next exciting box!