As Beyonce turns 40 years old this weekend, Chine McDonald explains why the singer is so inspirational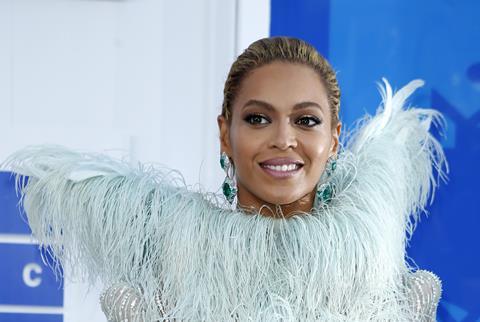 Three years ago, Grace Cathedral in San Francisco held a unique service that attracted more than 900 people – the majority of whom were black women. Before that particular event, the church would often struggle to gather a congregation of 50.
What drew so many people to the church that day? Beyoncé.
This weekend, the global fan club known as the Beyhive will be celebrating the megastar's 40th birthday; so this is the perfect time for me to share my love for the iconic singer and my gratitude to her for pointing the way to God in an industry that has so often pointed in the opposite direction.
The Grace Cathedral Beyoncé mass in 2018 was the brainchild of Rev Yolanda Norton – a Hebrew scholar; and used the music and life of the star to explore black women's struggles with racism, sexism and oppression. It featured black women singers, musicians and those presiding over the service, could create a lens through which God's heart for those marginalised could be expressed.
Rev Norton told the New York Times: "The Mass says to young Black girls, you are part of what God had in mind when, during creation, God said, 'It is good'… By making the stories and realities of young Black women and girls central components of this liturgical art, we're affirming their realities in a world that is persistent and dogged in its attempts to reject them."
For many Black women who grew up on the sounds of Destiny's Child (the girl band that Beyoncé was originally in), we gained a sense of our own identity not just as black women, but as black Christian women, who stood defiant in the waves in the video for 'Survivor' and promised not to "compromise my Christianity".
And yet even as a fully signed-up member of the Beyhive, I was sceptical about the thought of a Beyoncé mass (following the service at Grace Cathedral, other churches started to host their own). Wasn't this straight up idolatry?
"God is God, I am not" - Beyonce
Responding to critics who claimed that the church was worshipping Beyoncé rather than Jesus, the cathedral's Very Rev Dr Malcolm Clemens Young strongly disagreed. "God is in all the world and… Beyoncé is made in God's image," he said.
The singer herself is wary of the adulation that people give her. During a 15-minute medley of her iconic album Lemonade at the VMAs in 2016, the words "God is God, I am not" flashed boldly across the screen during her song 'Don't Hurt Yourself'.
On the surface, it might look like Beyoncé is just like any other pop star, but peer beneath the surface, linger a while in some of her latest works and you will find Christian imagery, music with a psalm-like quality that touches on the highs and lows of life and a prophetic imagination that points the way to God.
When Beyoncé released her surprise visual album Lemonade in April 2016, black women around the world felt seen. It should be applauded for its sheer artistry – each chapter telling a story rich with depth, poetry and symbolism. But beneath the surface, it tells stories of black women's oppression throughout history, shines a light on the inner narrative that goes on inside so many of our heads, and leads us towards liberation and ultimately to a God who sees us and stands alongside us in our moments of pain, violence and betrayal. Theological imagery is woven throughout, taking us on a journey through narratives of anger, denial, apathy, loss, resurrection and hope. Found in Lemonade are stories of forgiveness and hope, a trust in a God who is our light and salvation, our strength in times of trouble.
But there's something I am particularly hopeful about as I join in the celebrations of all things Beyoncé during her birthday weekend: that black women will be drawn closer to God.
The past few years have seen many – including those who grew up in the church – become disillusioned with the alignment of the Christian faith with white superiority and patriarchy. Black women who can no longer put up with the picture of God represented as prizing maleness and whiteness are exiting churches and some abandoning their faith altogether. Having stood with thousands of black sisters at Beyoncé concerts, I know there are few people that can gather together black women, make them recognise their worth, see the image of God in each other and choose to continue to trust in God despite all that life throws at us.

Chine McDonald is a writer, speaker and broadcaster. She is director of Theos, the religion and society thinktank, and previously headed up public engagement at Christian Aid. She is the former communications director for the Evangelical Alliance. Her latest book is God Is Not a White Man (Hodder & Stoughton). She studied theology and religious studies at the University of Cambridge and is a trustee of Greenbelt Festival and Christians in Media
View full Profile