800,000 people die of malaria each year. When Becky Murray's husband, Matthew, contracted the disease while working at their children's home in Kenya, he was almost one of them. Now, they're thanking God for his miraculous healing, and a new vaccine that will save hundreds of thousands more lives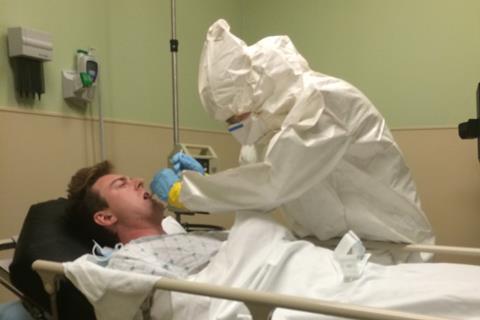 I'll never forget the horror of being pulled into a side room at the hospital and told my husband Matthew had three hours to live. His body wasn't responding to medication and the malaria parasite had spread to all of his major organs. "We're just going to make him comfortable," the nurse told me.
This gut-wrenching news left me speechless. My husband was just 27 years old and, up until this point, had been a healthy, active man. How would I explain to our three-year-old son, Josiah that his dad wasn't coming home? All kinds of thoughts started racing through my mind.
Pulling in the prayer
In my moment of despair, I turned to Facebook (of all places!) and wrote a few words that I believe saved my husband's life: "Please pray for Matthew. Malaria has spread to 50 per cent of his blood stream. His kidneys, liver, heart, lungs and brain are all impacted. We need a miracle."
Malaria is still said to claim a life every two minutes
Christians all over the world saw my desperate post. It was shared literally thousands of times and I received hundreds of responses. To all of our amazement, the same nurse returned a couple of hours later and said there had been a shift in the malaria levels. They had dropped dramatically and, suddenly, hope returned. In what I can only describe as a miraculous turn of events, the malaria completely disappeared and Matthew's organs returned to normal. Within days, he was discharged with a clean bill of health. Today he lives a normal, healthy, life and has returned to our children's home in Kenya several times to assist with our work there.

"There is no medical explanation for Matthew's recovery," his doctor told us, and his story was publicised across the media following his recovery.
Hope for all
Since that incident in 2014, the word 'malaria' has sent shivers down my spine. So you can imagine my relief this week when I learned that a vaccination against the disease had been approved by the World Health Organisation.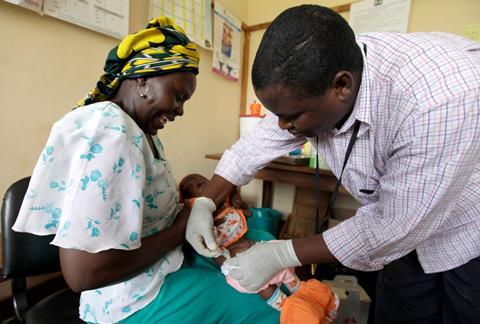 Please pray for Matthew. Malaria has spread to 50 per cent of his blood stream. We need a miracle
It's being billed as one of the greatest achievements of modern medicine, coming after a staggering 100 years of research. The winning formula was proven effective six years ago and, following trials across Kenya, Ghana and Malawi, was recommended for worldwide rollout earlier this week. The vaccine is expected to prevent four in ten cases of malaria and three in ten severe cases.
Malaria is one of the world's biggest killers. In 2019, 260,000 children in Africa died of the disease and, although drugs, bed-nets and insect spray helps, malaria is still said to claim a life every two minutes.
Rejoicing through dark days
Sadly, not all stories end like Matthew's and, as a Christian, this can be difficult to understand. One of our staff in Kenya lost her one-year-old daughter, Charity, to malaria. Titus, a brave boy in our residential care programme in Kenya, was just nine years old when he died of the disease. Titus would tell of his dreams of being a teacher and we were heartbroken when he became ill. Sadly the parasite went to his organs and he never regained consciousness. It was one of my toughest days as CEO of One By One, the charity I started a decade ago to reach children like Titus.
It's fair to say that malaria has given me some of my darkest days but, hopefully, the news from the WHO means we will see a huge reduction in the number of people dying from malaria in the future.
Bumala B, the small village in Kenya where we have done much of our work, is a high-risk malaria zone. On almost every visit, a child at our programme is sick and there are many deaths. We always pray for the sick, believing God can do great and powerful things. But we also thank him for medicine, including this ground-breaking vaccine that will hopefully save thousands of lives.

Becky Murray is the founder and president of One By One. She is the author of 'Mother Bumala' and 'Embrace The Journey' and speaks regularly at churches and conferences across the world. Becky's life was transformed in 2006 when a young girl she bought a pair of shoes for on the streets of Sierra Leone assumed she wanted sexual favours in return. This moment sparked the formation of One By One, and after being given some land in Kenya in 2009, King's Children's Home opened its doors in 2012. She is also the founder of the Dignity Project.
View full Profile