The Church is made up of Christians from a myriad of different professions, and yet 'ordinary' tales of God at work rarely get told. In this series, we bring you stories of faith on the frontline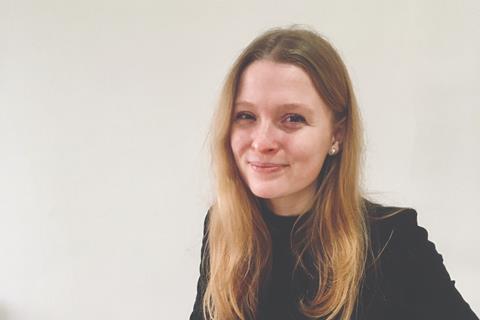 My name is Katherine Ladd and I'm a communications manager within the civil service, working on campaigns relating to criminal justice. I studied English at university, and loved exploring how and why we tell stories. During my first job working for an MP, I became convinced that good government matters hugely to God. Those experiences led me to search for a role that combines both passions.
The civil service is a great place to work as a person of faith. It encourages people to bring their whole selves to work. I often pray for decisions and meetings in the day ahead and ask for wisdom and sensitivity. I'm open about my faith, and members of my team have asked me about the impact of this on my work and life.
In criminal justice, I see the best and worst of human nature, and I'm deeply motivated by a God who is totally committed to putting the world to rights. The organisation I'm part of plays a crucial role in delivering justice, acting on behalf of those facing challenging circumstances.
I see myself as carrying a large watering can: I'm here to help grow the work of others. People often come to us with the seed of an idea, or a message they want to get across. I water the seed by developing a communications plan or campaign.
I always seek to give my best, whether I'm leading a big project or editing grammar in the staff magazine. I picked up some intense working patterns at university, but early on in my career I was reminded that I have a role to play in shaping office culture.
If I email out of hours, others will feel they should do the same. I've clamped down on that and now try to model a healthier approach to work and rest. I've also sent chocolate brownies to colleagues in the post, shared cups of tea, suggested walks and had ice cream with people.
I go out of my way to acknowledge the contributions of others. One of my colleagues got a qualification on top of his day job, so I led a session on celebrating success as a cover for a surprise party! It was good to say to a member of staff: "We love having you here and we want to recognise what you've achieved."
Please pray for me in the coming year, as I'm involved in the delivery of some significant organisational changes. Pray that I will plan carefully, honour those I work alongside and communicate effectively.
Katherine was speaking to Paul Woolley

Paul Woolley is the chief executive of the London Institute for Contemporary Christianity (licc.org.uk), an organisation working to catalyse a movement that envisions and empowers Christians to live as disciples in their everyday lives
View full Profile