The majority of Christians aren't in church paid employment, and their stories of Monday to Saturday life rarely get told. In this new series, we share what God's doing through 'ordinary' Christians on their everyday frontlines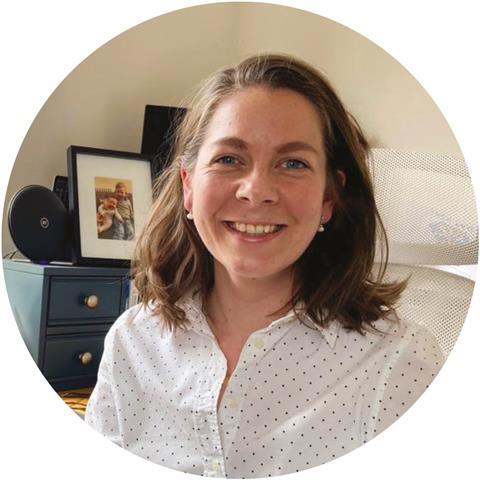 I'm Lizzie How, a management consultant with Accenture, a professional services company, where I focus on working with health and public sector clients. I'm currently on maternity leave, juggling toddler tantrums and a baby who doesn't sleep through the night. I've recently become a school governor, and I help run the children's work at church.
I studied archaeology at Durham University, though after a summer digging in trenches, I realised it wasn't for me. I joined Teach First and taught in a school with high levels of deprivation and families who were very disengaged with – and even fearful of – school. It was very fulfilling and challenging. Four years later, I moved into management consultancy, which actually has plenty of overlaps with teaching, something that was a real surprise to me!
It's the relationships that really matter to me in my work. I do project-based work and am typically with a new client at least every year. That brings a regular routine of building relationships of trust, getting alongside people, and learning what their everyday lives are really like. I see God at work through me in all of that. Change is hard. Trying to bring it about doesn't always make me popular, but it can be really fulfilling, and my faith sustains me through those challenges.
I expected there to be conflicts between being a follower of Jesus and my work. It's a corporate business and we have targets to meet, but what I discovered is that doing the best, most Christ-like thing for the client is usually good for business.

Within the health and public sector practice, our strapline is: "work that matters", and that's really important to me. In my recent work around HR transformations, my faith has led me to be an advocate for the people who are more junior in organisations. We're often fearful of change because we're afraid that it will worsen our experiences, but that doesn't need to be the case if you've got people who can advocate for you. Jesus encourages me to do that and make sure that the changes being implemented support everyone, not just those at the top.
My faith is always present with me in the workplace. I can get stressed, and I struggle to put boundaries into place when it comes to work-life balance, but I take strength from the knowledge that Jesus is alongside me, whatever the situation. My Christian beliefs help me worry less, and that's something I can bring to others too.
I return to work from maternity leave in January and, as all working parents know, it's going to be a challenge to juggle everything. I'd really appreciate prayer for that transition. Please pray that God would continue to work through me for the good of my clients and colleagues.
Lizzie How was speaking to Paul Woolley

Paul Woolley is the chief executive of the London Institute for Contemporary Christianity (licc.org.uk), an organisation working to catalyse a movement that envisions and empowers Christians to live as disciples in their everyday lives
View full Profile