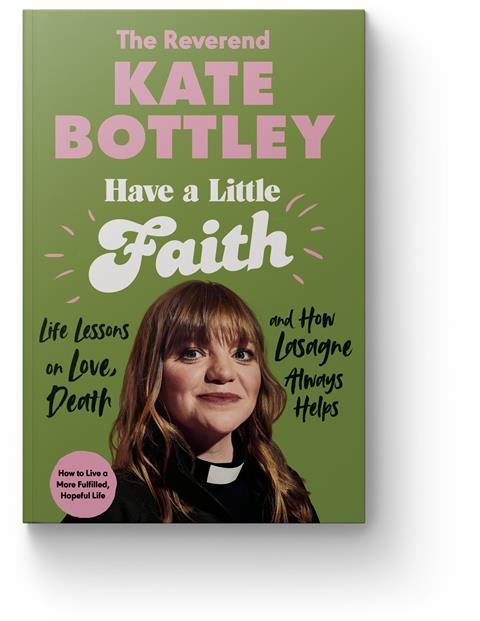 "That vicar off the telly" is how Rev Kate Bottley is known to millions. In her debut book, Bottley sets out her down-to-earth wisdom on success, love, strength, conflict, confidence, loneliness and grief. That sounds like it could be hard-going, except it's not. It's like sitting down with a friend, talking about things that matter with someone who knows you, has advice to offer and good stories to tell.
Bottley observes that many people say: "I'm not religious but…" and then go on to reveal a sense of seeking after 'the spiritual', although not always having the words to express that feeling. It's for such seekers that this book has been written. Bottley's gift is sensitively connecting with people, especially those who might feel awkward anywhere near a church or would find faith something alien. The book makes for a good conversation starter, though readers may not agree with everything she says, perhaps most especially her affirming stance on same-sex relationships.
The book's cover price (£18.99) seems high, but it would make a good gift for anyone who has seen Bottley on TV, and wonders what the person behind the image is really like.


Rev Peter Crumpler is a former communications director with the Church of England, and the author of Responding to Post-truth. He is a CofE minister in St Albans, Herts.
View full Profile